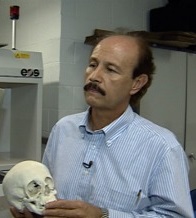 Menu:
Rubens Maciel Filho
É bolsista de PRODUTIVIDADE 1A do CNPq desde 2000. É membro da ACADEMIA DE CIÊNCIAS DO ESTADO DE SÃO PAULO desde outubro de 2015. Possui graduação em Engenharia Química pela Universidade Federal de São Carlos (1981), mestrado em Engenharia Química pela Universidade Estadual de Campinas (1985) e doutorado em Engenharia Química - The University of Leeds (1989), England, UK. Atualmente é professor titular da Universidade Estadual de Campinas. Tem experiência na área de Engenharia Química, com ênfase em Desenvolvimento de Processos Químicos, Bioquímicos e Eletroquímicos, atuando principalmente nos temas de modelagem, otimização, simulação e controle de processos e desenvolvimento de processos e produtos. Atua também na área de desenvolvimento de novos materiais para aplicação na área da saúde e em energia renováveis e utilização de impressão 3-D (Prototipagem Rápida/Manufatura Aditiva) em metais, cerâmica e polímeros na manufatura. Professor Rubens Maciel Filho. B.S., Chemical Engineer- São Carlos Federal University-1981, Nuclear Engineer- São Carlos Federal University, M.Sc. Chemical Engineering- State University of Campinas-1985,. Ph.D.,Chemical Engineering, University of Leeds, UK-1989. Top Productivity (1A) of National Research Council (CNPQ) since 2000 and Member of Science Academy of State of São Paulo since October 2015. Member of International Energy Agency (IEA) since November 2018. Full Professor at Chemical Engineering School- Department of Process and Product Development and Coordinator of the Laboratory of Optimization, Design and Advanced Process Control (LOPCA) since 1989, from 2007, Head of the Laboratory of Innovation in Biofuels- UNICAMP (LIB), and from 2010, Coordinator of the Brazilian Institute of Biofrabication (BIOFABRIS). From april 2012 is also Coordinator of the Laboratory of Petroleum Valuation (VALPET). From August of 2018 is the Head of Advanced Energy Storage (AES) Division of the New Energies Research Center-CINE, a Center sponsored by Fapesp and Shell. The main research areas covers Modeling of Chemical, Biochemical and Electrochemical Processes: Computer Aided Design, operation and control and off/on line optimization, with special focus on Green Process Development and Biorefinery, specifically with bio-ethanol and byproducts from fermentation as feedstock. Consideration is also given for the use of CO2 and bioethanol as raw material for chemicals. Development of new materials for medical and renewable energy applications. The research activities also covers the development of new materials for application in the field of health and renewable energy and use of 3-D printing (Rapid Prototyping / Additive Manufacturing) in ceramic, metals and polymers in manufacturing. He served as Head of Chem. Process Development, Director for Under Graduate Studies, Dean of Chemical Engineering School, Pro-Rector at State University of Campinas (UNICAMP) and from August of 2018 up to August of 2020 as HUB Director of the New Energies Research Center-CINE. He was also a member of the Higher Scientific Research Council of Brazil Research Council (CA of CNPq.). His professional experience includes teaching and research positions at State University of Campinas since 1983, invited Professor from UIS (Universidad Industrial de Santander- Colombia) and several worldwide collaboration in the Chemical Engineering area. He is permanent member of Brazilian Chemical Engineering Association and He was Head of Brazilian Chemical Engineering Association and Inter-American Association of Chemical Engineering. He is coordinator of the Engineering at Bioenergy Program of FAPESP (BIOEN/FAPESP).
Currículo Lattes:
http://lattes.cnpq.br/5436713663763286
E-mail: rmaciel@unicamp.br
Ramal: 13958
Laboratório(s) de pesquisa:
Laboratório de Otimização, Projeto e Controle Avançado (LOPCA)
Este laboratório tem como objetivo principal atuar nas áreas de otimização, linear ou não-linear, off-line e on-line, projeto auxiliado por computador (computer-aided design) através do desenvolvimento de modelos determinísticos, redes neurais e modelos "fuzzy", e controle avançado de processos químicos e biotecnológicos, incluindo o desenvolvimento de softwares para implementação em processos industriais. Através do desenvolvimento de plantas virtuais apoiados em dados experimentais são propostos novos processos e produtos especialmente com matérias primas renováveis, incluindo biocombustíveis e produtos de biorrefinaria.
Laboratório de Valoração de Petróleos (VALPET)
Neste Laboratório são desenvolvidos e implementados processos disruptivos, em escala de laboratório e piloto, para caracterização e processamento de petróleos e seus derivados. Os processos envolvem processamento em condições sub e supercríticas e microssistemas, além do acoplamento de processos não usuais no processamento de petróleo.
Laboratório Biofabris (Instituto Nacional de Biofabricação) (BIOFABRIS)
Neste Laboratório são desenvolvidos biomateriais (poliméricos, cerâmicos, metálicos, compósitos e nanocompósitos) e técnicas de construção através manufatura aditiva para a construção de partes, modelos funcionais e scaffolds para aplicação em saúde humana. Com caráter tipicamente multidisciplinar, envolve diferentes áreas de conhecimentos para que seus objetivos sejam atingidos.
Publicações mais recentes (últimos 5 anos):

Are ionic liquids eco-friendly?. de Jesus, Sérgio S.. Maciel Filho, Rubens. . RENEWABLE & SUSTAINABLE ENERGY REVIEWS 2022, 157, 112039-
---
Crude oil emulsion breaking: An investigation about gravitational and rheological stability under demulsifiers action. BAHÚ, JULIANA OTAVIA. MIRANDA, NAHIEH TOSCANO. KHOURI, NADIA GAGLIARDI. BATISTELLA, César Benedito. CÁRDENAS CONCHA, VIKTOR OSWALDO. MACIEL, Maria Regina Wolf. SCHIAVON, MARIA INGRID ROCHA BARBOSA. Maciel Filho, Rubens;Filho, Rubens Maciel;Filho, R. Maciel;Filho, R.M.;Filho, M.R.;Rubens Maciel Filho;MACIEL, RUBENS;MACIEL FILHO, R.;FILHO, RUBENS;Filho, Rubens M.;Rubens M. Filho;MACIEL-FILHO, RUBENS;MACIEL FILHO;MACIEL FILHO, R. . JOURNAL OF PETROLEUM SCIENCE AND ENGINEERING 2022, 210, 110089-
---
Bone reconstruction surgery of complex craniomaxillofacial deformities using additive manufacturing customized implants - a case report. JARDINI, A. L.. NAJAR LOPES, ÉDER SÓCRATES. GABRIEL, LAÍS PELLIZZER. CALDERONI, DAVI. Maciel Filho, Rubens;Filho, Rubens Maciel;Filho, R. Maciel;Filho, R.M.;Filho, M.R.;Rubens Maciel Filho;MACIEL, RUBENS;MACIEL FILHO, R.;FILHO, RUBENS;Filho, Rubens M.;Rubens M. Filho;MACIEL-FILHO, RUBENS;MACIEL FILHO;MACIEL FILHO, R. KHARMANDAYAN, PAULO. . RAPID PROTOTYPING JOURNAL 2021, 27, 872-878
---
Bottlenecks and potentials for the gasification of lignocellulosic biomasses and Fischer-Tropsch synthesis: A case study on the production of advanced liquid biofuels in Brazil. REAL GUIMARÃES, HENRIQUE. MARCON BRESSANIN, JÉSSICA. LOPES MOTTA, INGRID. FERREIRA CHAGAS, MATEUS. COLLING KLEIN, BRUNO. BONOMI, ANTONIO. Maciel Filho, Rubens. DJUN BARBOSA WATANABE, MARCOS. . ENERGY CONVERSION AND MANAGEMENT 2021, 245, 114629-
---
Chemical Engineering Teaching in COVID-19 Times: Successfully Adapting a Capstone Design Course to a Remote Format. KHOURI, NADIA G.. FONTANA, MICHELLI. DIAS, IGOR L. R.. MACIEL, MARIA R. W.. Maciel Filho, Rubens. MARIANO, ADRIANO P.. . Journal of Chemical Education 2021, 98, 3794-3803
---
Co-fermentation of sugarcane bagasse hydrolysate and molasses by Clostridium saccharoperbutylacetonicum: Effect on sugar consumption and butanol production. Ana Maria Zetty. TOVAR, L. P.. ALVES, R. F.. MARIANO, A. P.. Waltervan Gulik. Rubens Maciel Filho. FREITAS, SINDELIA. . INDUSTRIAL CROPS AND PRODUCTS 2021, 167, 113512-
---
Dry Solvents for Batteries: Equilibrium Study of Water Adsorption from Dimethyl Sulfoxide using 3A Zeolite. SILVA, J. F. L.. IGNACIO, G. E.. NEPEL, T. C. M.. Gustavo Doubek. Rubens Maciel Filho. . CHEMICAL ENGINEERING TRANSACTIONS 2021, 86, 1093-1098
---
Effect of light, CO2 and nitrate concentration on Chlorella vulgaris growth and composition in a flat-plate photobioreactor. KLEIN, BRUNO COLLING. BASTOS, REINALDO GASPAR. Filho, Rubens Maciel. MACIEL, Maria Regina Wolf. . BRAZILIAN JOURNAL OF CHEMICAL ENGINEERING 2021, 33, 1-
---
Effects of cultivation conditions on Chlorella vulgaris and Desmodesmus sp. grown in sugarcane agro-industry residues. FERREIRA, GABRIELA F.. RÍOS PINTO, LUISA F.. Maciel Filho, Rubens. FREGOLENTE, LEONARDO V.. . BIORESOURCE TECHNOLOGY 2021, 342, 125949-125958
---
Extractive distillation to produce anhydrous bioethanol with choline chloride with urea (1:2) as a solvent: a comparative evaluation of the equilibrium and the rate-based models. FONTANA, MICHELLI. MARCHESAN, ANDRESSA NEVES. Maciel Filho, Rubens. MACIEL, Maria Regina Wolf. . CHEMICAL ENGINEERING AND PROCESSING 2021, 168, 108580-
---
Feasibility of the Conversion of Sugarcane Molasses to Levulinic Acid: Reaction Optimization and Techno-Economic Analysis. LOPES, EMÍLIA SAVIOLI. LEAL SILVA, JEAN FELIPE. NASCIMENTO, LETÍCIA ARAÚJO DO. BOHÓRQUEZ, JOSÉ FERNANDO CUADROS. Lopes, Melina Savioli. Tovar, Laura Plazas. Maciel Filho, Rubens. . INDUSTRIAL & ENGINEERING CHEMISTRY RESEARCH 2021, 60, 14984-14996
---
Graphical Analysis of Plant-Wide Heat Cascade for Increasing Energy Efficiency in the Production of Ethanol and Sugar from Sugarcane. BONHIVERS, JEAN-CHRISTOPHE. ORTIZ, PABLO ANDRÉS SILVA. REDDICK, CHRISTOPHER. ROSSELL, CARLOS EDUARDO VAZ. MARIANO, Adriano Pinto. Filho, Rubens Maciel. . Process Integration And Optimization For Sustainability 2021, 30, 1-25
---
IN SILICO EVALUATION OF MOST USED DRUGS ON THE TREATMENT OF SLIGHT AND MILD COVID-19 CASES IN BRAZIL. CIOCCA, B. E.. MUNHOZ, A. L. J.. Maciel Filho, Rubens;Filho, Rubens Maciel;Filho, R. Maciel;Filho, R.M.;Filho, M.R.;Rubens Maciel Filho;MACIEL, RUBENS;MACIEL FILHO, R.;FILHO, RUBENS;Filho, Rubens M.;Rubens M. Filho;MACIEL-FILHO, RUBENS;MACIEL FILHO;MACIEL FILHO, R. . INTERNATIONAL JOURNAL OF DEVELOPMENT RESEARCH 2021, 11, 48146-48150
---
Impact of the Catalytic Activity of Carbon Nanotubes in the Performance of Li-O2 Batteries. SILVA, J. F. L.. Gustavo Doubek. Rubens Maciel Filho. . CHEMICAL ENGINEERING TRANSACTIONS 2021, 86, 499-504
---
In Situ Infrared Micro and Nanospectroscopy for Discharge Chemical Composition Investigation of Non-Aqueous Lithium-Air Cells. NEPEL, THAYANE C. M.. FREITAS, RAUL O.. RODELLA, CRISTIANE B.. Filho, Rubens M.. DOUBEK, GUSTAVO. ANCHIETA, CHAYENE G.. CREMASCO, LETICIA F.. SOUSA, BIANCA P.. MIRANDA, ANDRÉ N.. OLIVEIRA, LORRANE C. C. B.. FRANCISCO, BRUNO A. B.. JÚLIO, JULIA P. DE O.. MAIA, FRANCISCO C. B.. . Advanced Energy Materials 2021, 25, 2101884-
---
Isopropanol-butanol-ethanol production by cell-immobilized vacuum fermentation. FERREIRA DOS SANTOS VIEIRA, CARLA. DUZI SIA, AUGUSTO. Maugeri Filho, Francisco. Maciel Filho, Rubens;Filho, Rubens Maciel;Filho, R. Maciel;Filho, R.M.;Filho, M.R.;Rubens Maciel Filho;MACIEL, RUBENS;MACIEL FILHO, R.;FILHO, RUBENS;Filho, Rubens M.;Rubens M. Filho;MACIEL-FILHO, RUBENS;MACIEL FILHO;MACIEL FILHO, R. MARIANO, A. P.. . BIORESOURCE TECHNOLOGY 2021, ., 126313-
---
Less severe reaction conditions to produce levulinic acid with reduced humins formation at the expense of lower biomass conversion: is it economically feasible?. SILVA, JEAN FELIPE LEAL. MARIANO, Adriano Pinto. Filho, Rubens Maciel. . Fuel Communications 2021, 9, 100029-100038
---
Multi-Objective Sustainability Optimization of Biomass Residues to Ethanol via Gasification and Syngas Fermentation: Trade-Offs between Profitability, Energy Efficiency, and Carbon Emissions. DE MEDEIROS, ELISA M.. NOORMAN, HENK. Maciel Filho, Rubens. POSADA, JOHN A.. . Fermentation 2021, 7, 201-
---
Organosolv fractionation of eucalyptus: Economics of cellulosic ethanol and chemicals versus lignin valorization to phenols and polyols. DORNELLES, LARISSA BRAGA. Filho, Rubens Maciel. MARIANO, Adriano Pinto. . INDUSTRIAL CROPS AND PRODUCTS 2021, 173, 114097-114112
---
Productionof poly(L-CO-D,L LacticAcid) porous fibers by electrospinning. CARVALHO, NAYARA MAYSA DA SILVA. CIOCCA, B. E.. Maciel Filho, Rubens;Filho, Rubens Maciel;Filho, R. Maciel;Filho, R.M.;Filho, M.R.;Rubens Maciel Filho;MACIEL, RUBENS;MACIEL FILHO, R.;FILHO, RUBENS;Filho, Rubens M.;Rubens M. Filho;MACIEL-FILHO, RUBENS;MACIEL FILHO;MACIEL FILHO, R. PASSOS, MARCELE FONSECA. WOLF MACIEL, MARIA REGINA. FURLAN, ROGERIO. . International Journal of Advances in Medical Biotechnology - IJAMB 2021, 3, 1-
---
SIPNs polymeric scaffold for use in cartilaginous tissue engineering: physical-chemical evaluation and biological behavior. DIAS JUNIOR, ELCIO MALCHER. DIAS, DAYANE DOS REIS COSTA. RODRIGUES, ANA PAULA DRUMMOND. DIAS, CARMEN GILDA BARROSO TAVARES. BASTOS, GILMARA DE NAZARETH TAVARES. OLIVEIRA, JOHNATT ALLAN ROCHA DE. Maciel Filho, Rubens. PASSOS, MARCELE FONSECA. . Materials Today Communications 2021, 26, 102111-
---
Separation and Semi-Empiric Modeling of Ethanol-Water Solutions by Pervaporation Using PDMS Membrane. BERMUDEZ JAIMES, JOHN HERVIN. TORRES ALVAREZ, MARIO EUSEBIO. BANNWART DE MORAES, ELENISE. Wolf Maciel, Maria Regina. Maciel Filho, Rubens. . Polymers 2021, 13, 93-112
---
SimDis-HT Analysis of Crude Oils as a Tool to Define Operating Conditions for Primary Treatment Processes. MIRANDA, N. T.. César Benedito Batistella. BAHÚ, JULIANA O.. Nadia G Khouri. Rubens Maciel Filho. WOLF MACIEL, M. R.. . CHEMICAL ENGINEERING TRANSACTIONS 2021, 86, 1105-1110
---
Strategies to improve the environmental efficiency and the profitability of sugarcane mills. Felipe Gonçalves. PERNA, R.. LOPES, E. S.. Rubens Maciel Filho. Plazas Tovar, L.. Melina Lopes Saviol.. . BIOMASS & BIOENERGY 2021, 148, 106052-106073
---
Sugarcane bagasse hydrolysates as feedstock to produce the isopropanol-butanol-ethanol fuel mixture: Effect of lactic acid derived from microbial contamination on Clostridium beijerinckii DSM 6423. VIEIRA, CARLA FERREIRA DOS SANTOS. CODOGNO, MATEUS CAVICHIOLI. MAUGERI FILHO, Francisco. Maciel Filho, Rubens. MARIANO, Adriano Pinto. . BIORESOURCE TECHNOLOGY 2021, 319, 124140-124148
---
Sugarcane bagasse pyrolysis: A review of operating conditions and products properties. TOSCANO MIRANDA, NAHIEH. LOPES MOTTA, INGRID. Maciel Filho, Rubens;Filho, Rubens Maciel;Filho, R. Maciel;Filho, R.M.;Filho, M.R.;Rubens Maciel Filho;MACIEL, RUBENS;MACIEL FILHO, R.;FILHO, RUBENS;Filho, Rubens M.;Rubens M. Filho;MACIEL-FILHO, RUBENS;MACIEL FILHO;MACIEL FILHO, R. MACIEL, Maria Regina Wolf. . RENEWABLE & SUSTAINABLE ENERGY REVIEWS 2021, 149, 111394-111414
---
Synchrotron XRD of Bromide Mediated Li-O Battery. CREMASCO, LETICIA F.. ANCHIETA, CHAYENE G.. NEPEL, THAYANE C. M.. MIRANDA, ANDRÉ N.. SOUSA, BIANCA P.. RODELLA, CRISTIANE B.. Filho, Rubens M.. DOUBEK, GUSTAVO. . ACS Applied Materials & Interfaces 2021, 30, acsami.0c21791-
---
Techno-Economic Analysis of Alternative Designs for Low-pH Lactic Acid Production. MARCHESAN, ANDRESSA NEVES. LEAL SILVA, JEAN FELIPE. Maciel Filho, Rubens;Filho, Rubens Maciel;Filho, R. Maciel;Filho, R.M.;Filho, M.R.;Rubens Maciel Filho;MACIEL, RUBENS;MACIEL FILHO, R.;FILHO, RUBENS;Filho, Rubens M.;Rubens M. Filho;MACIEL-FILHO, RUBENS;MACIEL FILHO;MACIEL FILHO, R. MACIEL, Maria Regina Wolf. . ACS Sustainable Chemistry & Engineering 2021, xxx, xxx1-xxx12
---
The E-S-T Method Based on the Grand Composite Curve Links Energy Consumption with Number of Stages and Stage Temperatures for Binary Mixture Distillation. BONHIVERS, JEAN-CHRISTOPHE. MACIEL, Maria Regina Wolf. REDDICK, CHRISTOPHER. ZEMP, ROGER. Mariano, Adriano Pinto. Maciel Filho, Rubens;Filho, Rubens Maciel;Filho, R. Maciel;Filho, R.M.;Filho, M.R.;Rubens Maciel Filho;MACIEL, RUBENS;MACIEL FILHO, R.;FILHO, RUBENS;Filho, Rubens M.;Rubens M. Filho;MACIEL-FILHO, RUBENS;MACIEL FILHO;MACIEL FILHO, R. . Process Integration And Optimization For Sustainability 2021, 5, 5919-5946
---
Three-stage repeated-batch immobilized cell fermentation to produce butanol from non-detoxified sugarcane bagasse hemicellulose hydrolysates. CHACÓN, SURANNY JIMÉNEZ. MATIAS, GABRIELA. Ezeji, Thaddeus Chukwuemeka. Maciel Filho, Rubens. MARIANO, Adriano Pinto. . BIORESOURCE TECHNOLOGY 2021, 321, 124504-
---
A Simple Biorefinery Concept to Produce 2G-Lactic Acid from Sugar Beet Pulp (SBP): A High-Value Target Approach to Valorize a Waste Stream. Alves de Oliveira R.. Roland Schneider. LUNELLI, B. H.. C.E.V. Rossell. Rubens Maciel Filho. VENUS, J.. . MOLECULES 2020, 25, 1-17
---
A rational experimental approach to identify correctly the working voltage window of aqueous-based supercapacitors. NUNES, WILLIAN G.. FREITAS, BRUNO G. A.. BERALDO, RENATO M.. Filho, Rubens Maciel. DA SILVA, LEONARDO M.. ZANIN, HUDSON. . Scientific Reports 2020, 10, 1-9
---
A study of the residual fermentation sugars influence on an alternative downstream process for first and second-generation lactic acid. OLIVEIRA, REGIANE ALVES DE. KOMESU, ANDREA. VAZ ROSSELL, CARLOS EDUARDO. Wolf Maciel, Maria Regina. Maciel Filho, Rubens. . SUSTAINABLE CHEMISTRY AND PHARMACY 2020, 15, 100206-100216
---
Acid Hydrolysis-based Sugarcane Bagasse Biorefining for Levulinic Acid Production: Dynamic Mechanistic Modeling Under Varying Operating Conditions. LOPES, E. S.. GARIBOTI, J. C. J.. FEISTEL, L. H. Z.. RIVERA, E. C.. Maciel Filho, Rubens;Filho, Rubens Maciel;Filho, R. Maciel;Filho, R.M.;Filho, M.R.;Rubens Maciel Filho;MACIEL, RUBENS;MACIEL FILHO, R.;FILHO, RUBENS;Filho, Rubens M.;Rubens M. Filho;MACIEL-FILHO, RUBENS;MACIEL FILHO;MACIEL FILHO, R. TOVAR, L. P.. . CHEMICAL ENGINEERING TRANSACTIONS 2020, 80, 217-222
---
Artificial Neural Networks for Prediction of Recurrent Venous Thromboembolism. MARTINS, T.D.. ANNICHINO-BIZZACCHI, J.M.. ROMANO, A.V.C.. MACIEL FILHO, R.. . INTERNATIONAL JOURNAL OF MEDICAL INFORMATICS 2020, 141, 104221-
---
Biochemical conversion of sugarcane bagasse into the alcohol fuel mixture of isopropanol-butanol-ethanol (IBE): is it economically competitive with cellulosic ethanol?. DANTAS, ERCÍLIA REGINA SILVA. BONHIVERS, JEAN-CHRISTOPHE. Filho, Rubens Maciel. MARIANO, Adriano Pinto. . BIORESOURCE TECHNOLOGY 2020, 185, 123712-
---
Biodiesel production from microalgae by direct transesterification using green solvents. de Jesus, Sérgio S.. FERREIRA, GABRIELA F.. MOREIRA, LARISSA S.. Filho, Rubens Maciel. . RENEWABLE ENERGY 2020, 160, 1283-1294
---
Bone and Skin Tissue Engineering based on Cytotoxicity Assays of PLLA Fibrous Mats Synthesized via Centrifugal Spinning. CIOCCA, B. E.. MIRANDA, N. T.. CARDOSO, G. B. C.. RODRIGUES, A. A.. PATTARO, A. F.. MUNHOZ, A. L. J.. Maciel Filho, Rubens;Filho, Rubens Maciel;Filho, R. Maciel;Filho, R.M.;Filho, M.R.;Rubens Maciel Filho;MACIEL, RUBENS;MACIEL FILHO, R.;FILHO, RUBENS;Filho, Rubens M.;Rubens M. Filho;MACIEL-FILHO, RUBENS;MACIEL FILHO;MACIEL FILHO, R. . EUROPEAN ACADEMIC RESEARCH 2020, 7, 5044-5058
---
CO 2 Gasification of Sugarcane Bagasse Char: Consideration of Pyrolysis Temperature, Silicon and Aluminum Contents, and Potassium Addition for Recirculation of Char. MOTTA, INGRID LOPES. ARNOLD, ROSS A.. LOPEZ-TENLLADO, FRANCISCO JAVIER. Maciel Filho, Rubens;Filho, Rubens Maciel;Filho, R. Maciel;Filho, R.M.;Filho, M.R.;Rubens Maciel Filho;MACIEL, RUBENS;MACIEL FILHO, R.;FILHO, RUBENS;Filho, Rubens M.;Rubens M. Filho;MACIEL-FILHO, RUBENS;MACIEL FILHO;MACIEL FILHO, R. MACIEL, Maria Regina Wolf. HILL, JOSEPHINE M.. . ENERGY & FUELS 2020, 34, 16201-16211
---
Challenges to Levulinic Acid and Humins Valuation in the Sugarcane Bagasse Biorefinery Concept. LOPES, EMÍLIA SAVIOLI. LEAL SILVA, JEAN FELIPE. RIVERA, Elmer Ccopa. GOMES, ALANA PETRINA. Lopes, Melina Savioli. Maciel Filho, Rubens. Tovar, Laura Plazas. . BioEnergy Research 2020, 12, 10.1007/s12155--
---
Comparison of Complete Extractive and Azeotropic Distillation Processes for Anhydrous Ethanol Production Using Aspen Plus? Simulator. MIRANDA, N. T.. Rubens Maciel Filho. Maria Regina Wolf Maciel. . CHEMICAL ENGINEERING TRANSACTIONS 2020, 80, 43-48
---
Corrosion resistance improvement of additive manufactured scaffolds by anodizing. LONGHITANO, GUILHERME ARTHUR. CONDE, ANA. ARENAS, MARIA ANGELES. JARDINI, André Luiz. ZAVAGLIA, CECÍLIA AMÉLIA DE CARVALHO. Filho, Rubens Maciel. DE DAMBORENEA, JUAN JOSÉ. . ELECTROCHIMICA ACTA 2020, 35, 137423-
---
Cultivation of Chlamydomonas reinhardtii in Anaerobically Digested Vinasse for Bioethanol Production. TASIC, MARIJA B.. BONON, ANDERSON DE JESUS. ROCHA BARBOSA SCHIAVON, MARIA INGRID. COLLING KLEIN, BRUNO. VELJKOVI', VLADA B.. Maciel Filho, Rubens. . Waste and Biomass Valorization 2020, 263, 10.1007/s12649--
---
Data-Driven Modeling of Smartphone-Based Electrochemiluminescence Sensor Data Using Artificial Intelligence. CCOPA RIVERA. SWERDLOW. SUMMERSCALES. UPPALA. MACIEL FILHO. NETO. KWON. . SENSORS 2020, 20, 625-
---
Enabling butanol production from crude sugarcane bagasse hemicellulose hydrolysate by batch-feeding it into molasses fermentation. CHACÓN, SURANNY JIMÉNEZ. MATIAS, GABRIELA. VIEIRA, CARLA FERREIRA DOS SANTOS. Ezeji, Thaddeus Chukwuemeka. Maciel Filho, Rubens. MARIANO, Adriano Pinto. . INDUSTRIAL CROPS AND PRODUCTS 2020, 155, 112837-
---
Estudo cinético da reação do poli (l-ácido láctico) via policondensação direta como biopolímero de aplicação médica. SOUZA, S. D. A.. Maciel Filho, Rubens;Filho, Rubens Maciel;Filho, R. Maciel;Filho, R.M.;Filho, M.R.;Rubens Maciel Filho;MACIEL, RUBENS;MACIEL FILHO, R.;FILHO, RUBENS;Filho, Rubens M.;Rubens M. Filho;MACIEL-FILHO, RUBENS;MACIEL FILHO;MACIEL FILHO, R. JARDINI, A.. ROCHA, M. I. B.. CÁRDENAS, V. O. C.. . Revista dos Trabalhos de Iniciação Científica da UNICAMP 2020, 1, 27-27
---
Estudo e desenvolvimento de tratamentos de superfície em próteses cranianas de liga Ti-6Al-4V produzidas via manufatura aditiva. FARIA, L. L. G.. Maciel Filho, Rubens;Filho, Rubens Maciel;Filho, R. Maciel;Filho, R.M.;Filho, M.R.;Rubens Maciel Filho;MACIEL, RUBENS;MACIEL FILHO, R.;FILHO, RUBENS;Filho, Rubens M.;Rubens M. Filho;MACIEL-FILHO, RUBENS;MACIEL FILHO;MACIEL FILHO, R. MUNHOZ, A. L. J.. LONGHITANO, G. A.. . Revista dos Trabalhos de Iniciação Científica da UNICAMP 2020, 27, 1-1
---
Experimental Study on Sugar Cane Bagasse Pyrolysis in a Themochemical Processe Pilot Plant. MIRANDA, N. T.. DIANIM, L. M.. FERNANDES, D. S.. Rubens Maciel Filho. Maria Regina Wolf Maciel. . CHEMICAL ENGINEERING TRANSACTIONS 2020, 80, 37-42
---
Finite element analysis of temporomandibular Joint: detachment of the lateral pterygoid muscle. MAZZOCCO, A. G.. JARDINI, A. L.. NUNES, E. L.. Maciel Filho, Rubens;Filho, Rubens Maciel;Filho, R. Maciel;Filho, R.M.;Filho, M.R.;Rubens Maciel Filho;MACIEL, RUBENS;MACIEL FILHO, R.;FILHO, RUBENS;Filho, Rubens M.;Rubens M. Filho;MACIEL-FILHO, RUBENS;MACIEL FILHO;MACIEL FILHO, R. . International Journal of Advances in Medical Biotechnology 2020, 3, 58-
---
Green Catalytic Epoxidation System: High Selectivity Production and Characterization of Limonene Diepoxide for Potential Biomedical Applications. BONON, ANDERSON J.. BAHÚ, JULIANA O.. KLEIN, BRUNO C.. MANDELLI, DALMO. Filho, Rubens Maciel. . CATALYSIS TODAY 2020, 350, 1-
---
Kinetic insights into the lignocellulosic biomass-based levulinic acid production by a mechanistic model. LOPES, EMÍLIA SAVIOLI. RIVERA, ELMER CCOPA. DE JESUS GARIBOTI, JULIO CÉSAR. FEISTEL, LUIS HENRIQUE ZIMMERMANN. DUTRA, JOÃO VITOR. Maciel Filho, Rubens;Filho, Rubens Maciel;Filho, R. Maciel;Filho, R.M.;Filho, M.R.;Rubens Maciel Filho;MACIEL, RUBENS;MACIEL FILHO, R.;FILHO, RUBENS;Filho, Rubens M.;Rubens M. Filho;MACIEL-FILHO, RUBENS;MACIEL FILHO;MACIEL FILHO, R. TOVAR, L. P.. . Cellulose 2020, -, ---
---
NOVAS FRONTEIRAS PARA O ARMAZENAMENTO DE ENERGIA - BATERIAS LI-O2. Chayene Anchieta. Thayane Carpanedo de Morais Nepel. Gustavo Doubek. Rubens Maciel Filho. . Revista Brasileira de Engenharia Química 2020, 6, 21-24
---
PLLA Synthesis and Membrane Production through Rotary Jet Spinning Process Poly (L-lactic acid) Synthesis and Physico-chemical Analysis. CIOCCA, B. E.. MIRANDA, N. T.. CARDOSO, G. B. C.. RODRIGUES, A. A.. PATTARO, A. F.. MUNHOZ, A. L. J.. Maciel Filho, Rubens;Filho, Rubens Maciel;Filho, R. Maciel;Filho, R.M.;Filho, M.R.;Rubens Maciel Filho;MACIEL, RUBENS;MACIEL FILHO, R.;FILHO, RUBENS;Filho, Rubens M.;Rubens M. Filho;MACIEL-FILHO, RUBENS;MACIEL FILHO;MACIEL FILHO, R. . EUROPEAN ACADEMIC RESEARCH 2020, VII, 5034-5043
---
Poly(L-Lactide-co-Glycolide) (PLLGA) ? Fast Synthesis Method for the Production of Tissue Engineering Scaffolds. PATTARO, A. F.. BAHU, J. O.. ROCHA, M. I. B.. GABRIEL, L. P.. CONCHA, Viktor O. C.. JARDINI, A.. Rubens Maciel Filho. . Materials International 2020, 2, 0286-0296
---
Process design and evaluation of syngas-to-ethanol conversion plants. MIRANDA, JÚLIO CESAR DE CARVALHO. PONCE, GUSTAVO HENRIQUE SANTOS FLORES. ARELLANO-GARCIA, HARVEY. Maciel Filho, Rubens. Wolf Maciel, Maria Regina. . JOURNAL OF CLEANER PRODUCTION 2020, 269, 122078-
---
Process design and techno-economic assessment of the extraction of levulinic acid from biomass hydrolysate using n-butyl acetate, hexane, and 2-methyltetrahydrofuran. LEAL SILVA, JEAN FELIPE. Maciel Filho, Rubens. Wolf Maciel, Maria Regina. . INDUSTRIAL & ENGINEERING CHEMISTRY RESEARCH 2020, 20, 1-11
---
Production of ethanol fuel via syngas fermentation: Optimization of economic performance and energy efficiency. DE MEDEIROS, ELISA M.. NOORMAN, HENK. Maciel Filho, Rubens. POSADA, JOHN A.. . Chemical Engineering Science: X 2020, 30, 100056-
---
Pseudo-capacitive behavior of multi-walled carbon nanotubes decorated with nickel and manganese (hydr)oxides nanoparticles. NUNES, WILLIAN G.. VICENTINI, RAFAEL. FREITAS, BRUNO G.A.. OLIVEIRA, FRANCISCA E.R.. MARQUE, ALINE M. PASCON. Filho, Rubens Maciel. DOUBEK, GUSTAVO. DA SILVA, LEONARDO M.. ZANIN, HUDSON. . JOURNAL OF ENERGY STORAGE 2020, 31, 101583-
---
Recent advances in lipid extraction using green solvents. de Jesus, Sérgio S.. Filho, Rubens Maciel. . RENEWABLE & SUSTAINABLE ENERGY REVIEWS 2020, 133, 110289-
---
Second-generation (2G) Lactic Acid Production and New Developments ? A Mini-review. Oliveira R.A.D. Rossell, C. E. V.. PEREIRA, G. A. G.. Rubens Maciel Filho. . CHEMICAL ENGINEERING TRANSACTIONS 2020, 80, 223-228
---
Sugarcane Bagasse Gasification ? A Review. NONATO, R. C.. RIBEIRO, B. M. B.. CIOCCA, B. E.. FUJIMOTO, T. M.. PINTO, J. F.. SCHIAVON, M. I. R. B.. Maciel Filho, Rubens;Filho, Rubens Maciel;Filho, R. Maciel;Filho, R.M.;Filho, M.R.;Rubens Maciel Filho;MACIEL, RUBENS;MACIEL FILHO, R.;FILHO, RUBENS;Filho, Rubens M.;Rubens M. Filho;MACIEL-FILHO, RUBENS;MACIEL FILHO;MACIEL FILHO, R. . EUROPEAN ACADEMIC RESEARCH 2020, 8, 2830-2859
---
Supercritical CO2 Extraction of Lipophilic Molecules from Sugarcane Straw. Daniel Lachos-Perez. BARRALES, F. M.. Julian Martinez. Rubens Maciel Filho. . CHEMICAL ENGINEERING TRANSACTIONS 2020, 80, 313-318
---
Thermodynamic Analysis of Superheated Steam and Flue Gas as Drying Agents for Biomass Dryers. MOTTA, I. L.. N.MARCHESAN, A.. Rubens Maciel Filho. Maria Regina Wolf Maciel. . CHEMICAL ENGINEERING TRANSACTIONS 2020, 80, 187-192
---
Unit exergy cost and specific CO2 emissions of the electricity generation in the Netherlands. SILVA ORTIZ, PABLO. FLÓREZ-ORREGO, DANIEL. DE OLIVEIRA JUNIOR, SILVIO. Maciel Filho, Rubens. OSSEWEIJER, PATRICIA. POSADA, JOHN. . ENERGY 2020, 208, 118279-
---
Upgrading Technique of Sugarcane Bagasse Bio-Oil Heavy Fraction for Stability Improvement. SIMOES, L. W.. MIRANDA, N. T.. Rubens Maciel Filho. Maria Regina Wolf Maciel. . CHEMICAL ENGINEERING TRANSACTIONS 2020, 80, 49-54
---
(Epoxidized castor oil - citric acid) copolyester as a candidate polymer for biomedical applications. PARADA HERNANDEZ, NATALIA L.. BAHÚ, JULIANA O.. SCHIAVON, MARIA INGRID R. B.. BONON, ANDERSON J.. BENITES, CIBELEM I.. JARDINI, A. L.. Maciel Filho, Rubens;Filho, Rubens Maciel;Filho, R. Maciel;Filho, R.M.;Filho, M.R.;Rubens Maciel Filho;MACIEL, RUBENS;MACIEL FILHO, R.;FILHO, RUBENS;Filho, Rubens M.;Rubens M. Filho;MACIEL-FILHO, RUBENS;MACIEL FILHO;MACIEL FILHO, R. WOLF MACIEL, MARIA REGINA WOLF. . JOURNAL OF POLYMER RESEARCH 2019, 26, 149-
---
A Greener Olefination Process to Produce Alkenoic Acids from Levulinic Acid. BAHU, J. O.. SCHIAVON, MARIA INGRID R. B.. BONON, Anderson J.. Rubens Maciel Filho. . CHEMICAL ENGINEERING TRANSACTIONS 2019, 74, 115-120
---
A review on lipid production from microalgae: Association between cultivation using waste streams and fatty acid profiles. FERREIRA, G.F.. RÍOS PINTO, L.F.. Maciel Filho, Rubens;Filho, Rubens Maciel;Filho, R. Maciel;Filho, R.M.;Filho, M.R.;Rubens Maciel Filho;MACIEL, RUBENS;MACIEL FILHO, R.;FILHO, RUBENS;Filho, Rubens M.;Rubens M. Filho;MACIEL-FILHO, RUBENS;MACIEL FILHO;MACIEL FILHO, R. FREGOLENTE, L. V.. . RENEWABLE & SUSTAINABLE ENERGY REVIEWS 2019, 109, 448-466
---
A roadmap for renewable C2-C3 glycols production: a process engineering approach. MARCHESAN, ANDRESSA NEVES. ONCKEN, MARINA PINHO. Maciel Filho, Rubens;Filho, Rubens Maciel;Filho, R. Maciel;Filho, R.M.;Filho, M.R.;Rubens Maciel Filho;MACIEL, RUBENS;MACIEL FILHO, R.;FILHO, RUBENS;Filho, Rubens M.;Rubens M. Filho;MACIEL-FILHO, RUBENS;MACIEL FILHO;MACIEL FILHO, R. MACIEL, Maria Regina Wolf. . GREEN CHEMISTRY 2019, 21, 5168-5194
---
A vision on biomass-to-liquids (BTL) thermochemical routes in integrated sugarcane biorefineries for biojet fuel production. NEVES, RENATO CRUZ. KLEIN, BRUNO COLLING. DA SILVA, RICARDO JUSTINO. REZENDE, Mylene Cristina Alves Ferreira. FUNKE, AXEL. OLIVAREZ-GÓMEZ, EDGARDO. BONOMI, ANTONIO. MACIEL-FILHO, RUBENS. . RENEWABLE & SUSTAINABLE ENERGY REVIEWS 2019, 116, 109607-109623
---
A vision on biomass-to-liquids (BTL) thermochemical routes in integrated sugarcane biorefineries for biojet fuel production. NEVES, RENATO CRUZ. KLEIN, BRUNO COLLING. DA SILVA, RICARDO JUSTINO. REZENDE, Mylene Cristina Alves Ferreira. FUNKE, AXEL. OLIVAREZ-GÓMEZ, EDGARDO. BONOMI, ANTONIO. MACIEL-FILHO, RUBENS. . RENEWABLE & SUSTAINABLE ENERGY REVIEWS 2019, 116, 109607-109623
---
Acetone-free biobutanol production: past and recent advances in the Isopropanol-Butanol-Ethanol (IBE) fermentation. DOS SANTOS VIEIRA, CARLA FERREIRA. MAUGERI FILHO, Francisco. Maciel Filho, Rubens;Filho, Rubens Maciel;Filho, R. Maciel;Filho, R.M.;Filho, M.R.;Rubens Maciel Filho;MACIEL, RUBENS;MACIEL FILHO, R.;FILHO, RUBENS;Filho, Rubens M.;Rubens M. Filho;MACIEL-FILHO, RUBENS;MACIEL FILHO;MACIEL FILHO, R. Pinto Mariano, Adriano. . BIORESOURCE TECHNOLOGY 2019, 287, 121425-425
---
An assessment of biomedical CoCrMo alloy fabricated by direct metal laser sintering technique for implant applications. DE CASTRO GIRÃO, DANIEL. BÉRE?, MILOSLAV. JARDINI, André Luiz. Filho, Rubens Maciel. SILVA, CLEITON CARVALHO. DE SIERVO, ABNER. GOMES DE ABREU, HAMILTON FERREIRA. ARAÚJO, WALNEY SILVA. . Materials Science & Engineering C-Materials for Biological Applications 2019, 107, 110305-110316
---
Beyond ethanol, sugar, and electricity: a critical review of product diversification in Brazilian sugarcane mills. KLEIN, Bruno Colling. DE MESQUITA SAMPAIO, ISABELLE LOBO. MANTELATTO, PAULO EDUARDO. Maciel Filho, Rubens;Filho, Rubens Maciel;Filho, R. Maciel;Filho, R.M.;Filho, M.R.;Rubens Maciel Filho;MACIEL, RUBENS;MACIEL FILHO, R.;FILHO, RUBENS;Filho, Rubens M.;Rubens M. Filho;MACIEL-FILHO, RUBENS;MACIEL FILHO;MACIEL FILHO, R. Bonomi, Antonio. . Biofuels Bioproducts & Biorefining-Biofpr 2019, 1, 1-
---
Biodegradability study of Egeria densa biomass using acid and basic pre-treatments for use in bioprocessing of energy products. DUTRA, JOYCE C.F.. PASSOS, MARCELE F.. NASCIMENTO, LUIS ADRIANO S.. Maciel Filho, Rubens. MOCKAITIS, GUSTAVO. . Bioresource Technology Reports 2019, 6, 279-284
---
Biodiesel purification by column chromatography and liquid-liquid extraction using green solvents. de Jesus, Sérgio S.. FERREIRA, GABRIELA F.. Wolf Maciel, Maria Regina. Maciel Filho, Rubens. . FUEL 2019, 235, 1123-1130
---
Biomass and lipid characterization of microalgae genera Botryococcus, Chlorella, and Desmodesmus aiming high-value fatty acid production. FERREIRA, GABRIELA F.. RÍOS PINTO, LUISA F.. CARVALHO, PATRÍCIA O.. COELHO, MIRELA B.. EBERLIN, MARCOS N.. Maciel Filho, Rubens. FREGOLENTE, LEONARDO V.. . BIOMASS CONVERSION AND BIOREFINERY 2019, 30, 1-20
---
Comparison of several methods for effective lipid extraction from wet microalgae using green solvents. DE JESUS, SÉRGIO S.. FERREIRA, GABRIELA F.. MOREIRA, LARISSA S.. MACIEL, Maria Regina Wolf. Maciel Filho, Rubens;Filho, Rubens Maciel;Filho, R. Maciel;Filho, R.M.;Filho, M.R.;Rubens Maciel Filho;MACIEL, RUBENS;MACIEL FILHO, R.;FILHO, RUBENS;Filho, Rubens M.;Rubens M. Filho;MACIEL-FILHO, RUBENS;MACIEL FILHO;MACIEL FILHO, R. . RENEWABLE ENERGY 2019, 143, 130-141
---
Concentrating second-generation lactic acid from sugarcane bagasse via hybrid short path evaporation: Operational challenges. ALVES DE OLIVEIRA, REGIANE. KOMESU, ANDREA. VAZ ROSSELL, CARLOS EDUARDO. MACIEL, Maria Regina Wolf. Maciel Filho, Rubens;Filho, Rubens Maciel;Filho, R. Maciel;Filho, R.M.;Filho, M.R.;Rubens Maciel Filho;MACIEL, RUBENS;MACIEL FILHO, R.;FILHO, RUBENS;Filho, Rubens M.;Rubens M. Filho;MACIEL-FILHO, RUBENS;MACIEL FILHO;MACIEL FILHO, R. . SEPARATION AND PURIFICATION TECHNOLOGY 2019, 209, 26-31
---
Current Advances in Separation and Purification of Second-Generation Lactic Acid. OLIVEIRA, R. A.. ALEXANDRI, M.. KOMESU, A.. VENUS, J.. Vaz Rossel, C. E.. Maciel Filho, Rubens;Filho, Rubens Maciel;Filho, R. Maciel;Filho, R.M.;Filho, M.R.;Rubens Maciel Filho;MACIEL, RUBENS;MACIEL FILHO, R.;FILHO, RUBENS;Filho, Rubens M.;Rubens M. Filho;MACIEL-FILHO, RUBENS;MACIEL FILHO;MACIEL FILHO, R. . SEPARATION AND PURIFICATION REVIEWS 2019, 1, 1-17
---
Custom-made Temporomandibular Joint Prosthesis: Computer Aided Modeling and Finite Elements Analysis. Anita Gaia Mazzocco. André Jardini. Elifas Levy Nunes. Rubens Maciel Filho. . CHEMICAL ENGINEERING TRANSACTIONS 2019, 74, 1489-1494
---
Desenvolvimento de próteses customizadas de cimento ósseo por manufatura aditiva para o tratamento de deformidades craniofaciais. BERNARDES, LUIS FERNANDO. Maciel Filho, Rubens;Filho, Rubens Maciel;Filho, R. Maciel;Filho, R.M.;Filho, M.R.;Rubens Maciel Filho;MACIEL, RUBENS;MACIEL FILHO, R.;FILHO, RUBENS;Filho, Rubens M.;Rubens M. Filho;MACIEL-FILHO, RUBENS;MACIEL FILHO;MACIEL FILHO, R. SOUZA, SAMUEL DIÓGENES AZEVEDO DE. KHARMANDAYAN, PAULO. JARDINI, A. L.. . Revista dos Trabalhos de Iniciação Científica da UNICAMP 2019, x, x-
---
Dynamic modeling of syngas fermentation in a continuous stirred tank reactor: multi-response parameter estimation and process optimization. MEDEIROS, ELISA M.. POSADA, JOHN A.. NOORMAN, HENK. Filho, Rubens Maciel. . BIOTECHNOLOGY AND BIOENGINEERING 2019, 30, bit.27108-
---
Effect of phase transformation on ductility of additively manufactured Co-28Cr-6Mo alloy: An in situ synchrotron X-ray diffraction study during mechanical testing. ANTUNES, L.H.M.. HOYOS, J.J.. FONSECA, E.B.. BÉRE?, M.. DA SILVA FARINA, P.F.. LOPES, E.S.N.. JARDINI, A. L.. Maciel Filho, Rubens;Filho, Rubens Maciel;Filho, R. Maciel;Filho, R.M.;Filho, M.R.;Rubens Maciel Filho;MACIEL, RUBENS;MACIEL FILHO, R.;FILHO, RUBENS;Filho, Rubens M.;Rubens M. Filho;MACIEL-FILHO, RUBENS;MACIEL FILHO;MACIEL FILHO, R. . MATERIALS SCIENCE AND ENGINEERING A-STRUCTURAL MATERIALS PROPERTIES MICROSTRUCTURE AND PROCESSING 2019, 764, 138262-
---
Evaluation of Different Types of Hydrogels for Water Removal from Fuels. Calrissa Paula Dantas. Gabriela Filipini Ferreira. Rios, L.F.. FREGOLENTE, P. B. L.. Rubens Maciel Filho. FREGOLENTE, L.. . CHEMICAL ENGINEERING TRANSACTIONS 2019, 74, 889-894
---
Exergetic, Environmental And Economic Assessment Of Sugarcane First-Generation Biorefineries. SILVA-ORTIZ, P.. FLÓREZ-ORREGO, D. A.. OLIVEIRA JUNIOR, S.. MARECHAL, F.. Maciel Filho, Rubens;Filho, Rubens Maciel;Filho, R. Maciel;Filho, R.M.;Filho, M.R.;Rubens Maciel Filho;MACIEL, RUBENS;MACIEL FILHO, R.;FILHO, RUBENS;Filho, Rubens M.;Rubens M. Filho;MACIEL-FILHO, RUBENS;MACIEL FILHO;MACIEL FILHO, R. . Journal of Power Technologies 2019, 99, 67-81
---
Hydrogenolysis of Bagasse and Straw to 1,2-pdo: Feasibility of Conceptual Designs. ONCKEN, M.. N.MARCHESAN, A.. WOLF MACIEL, M. R.. Rubens Maciel Filho. . CHEMICAL ENGINEERING TRANSACTIONS 2019, 74, 169-174
---
Influence of unit cell and geometry size on scaffolds electrochemical response. LONGHITANO, GUILHERME ARTHUR. CONDE, ANA. ARENAS, MARIA ANGELES. LAROSA, MARIA APARECIDA. JARDINI, André Luiz. Maciel Filho, Rubens. ZAVAGLIA, CECÍLIA AMÉLIA DE CARVALHO. DAMBORENEA, JUAN JOSÉ DE. . JOURNAL OF ELECTROANALYTICAL CHEMISTRY 2019, 853, 113528-113538
---
Isopropanol-butanol-ethanol (IBE) production in repeated-batch cultivation of Clostridium beijerinckii DSM 6423 immobilized on sugarcane bagasse. FERREIRA DOS SANTOS VIEIRA, CARLA. MAUGERI FILHO, Francisco. Maciel Filho, Rubens. Pinto Mariano, Adriano. . FUEL 2019, 263, 116708-
---
Low carbon biofuels and the New Brazilian National Biofuel Policy (RenovaBio): A case study for sugarcane mills and integrated sugarcane-microalgae biorefineries. KLEIN, BRUNO COLLING. CHAGAS, MATEUS FERREIRA. WATANABE, MARCOS DJUN BARBOSA. BONOMI, ANTONIO. Maciel Filho, Rubens. . RENEWABLE & SUSTAINABLE ENERGY REVIEWS 2019, 115, 109365-14
---
Mass and Heat Integration in Ethanol Production Mills for Enhanced Process Efficiency and Exergy-Based Renewability Performance. SILVA ORTIZ. MACIEL FILHO. POSADA. . PROCESSES 2019, 7, 670-706
---
Microalgal Biomass as a Source of Polyunsaturated Fatty Acids for Industrial Application: a Mini-Review. FERREIRA, G.F.. Rios, L.F.. Maciel Filho, Rubens;Filho, Rubens Maciel;Filho, R. Maciel;Filho, R.M.;Filho, M.R.;Rubens Maciel Filho;MACIEL, RUBENS;MACIEL FILHO, R.;FILHO, RUBENS;Filho, Rubens M.;Rubens M. Filho;MACIEL-FILHO, RUBENS;MACIEL FILHO;MACIEL FILHO, R. FREGOLENTE, L. V.. . CHEMICAL ENGINEERING TRANSACTIONS 2019, 74, 163-
---
PHEMA Hydrogels Obtained by Infrared Radiation for Cartilage Tissue Engineering. PASSOS, MARCELE F.. CARVALHO, NAYARA M. S.. RODRIGUES, ANA AMÉLIA. BAVARESCO, VANESSA P.. JARDINI, ANDRÉ L.. MACIEL, Maria Regina Wolf. Maciel Filho, Rubens;Filho, Rubens Maciel;Filho, R. Maciel;Filho, R.M.;Filho, M.R.;Rubens Maciel Filho;MACIEL, RUBENS;MACIEL FILHO, R.;FILHO, RUBENS;Filho, Rubens M.;Rubens M. Filho;MACIEL-FILHO, RUBENS;MACIEL FILHO;MACIEL FILHO, R. . INTERNATIONAL JOURNAL OF CHEMICAL ENGENEERING 2019, 2019, 1-9
---
Polymer grade l-lactic acid production from sugarcane bagasse hemicellulosic hydrolysate using Bacillus coagulans. OLIVEIRA, R. A.. SCHNEIDER, ROLAND. VAZ ROSSELL, CARLOS EDUARDO. Maciel Filho, Rubens;Filho, Rubens Maciel;Filho, R. Maciel;Filho, R.M.;Filho, M.R.;Rubens Maciel Filho;MACIEL, RUBENS;MACIEL FILHO, R.;FILHO, RUBENS;Filho, Rubens M.;Rubens M. Filho;MACIEL-FILHO, RUBENS;MACIEL FILHO;MACIEL FILHO, R. VENUS, JOACHIM. . Bioresource Technology Reports 2019, 6, 26-31
---
Polyurethane fibrous membranes tailored by rotary jet spinning for tissue engineering applications. PEREIRA RODRIGUES, ISABELLA CAROLINE. TAMBORLIN, LETICIA. RODRIGUES, ANA AMÉLIA. JARDINI, André Luiz. DUCATI LUCHESSI, AUGUSTO. Maciel Filho, Rubens. NAJAR LOPES, ÉDER SÓCRATES. PELLIZZER GABRIEL, LAÍS. . JOURNAL OF APPLIED POLYMER SCIENCE 2019, 136, 48455-
---
Principal Component Analysis on Recurrent Venous Thromboembolism. MARTINS, TIAGO D.. ANNICHINO-BIZZACCHI, JOYCE M.. ROMANO, ANNA V. C.. Filho, Rubens Maciel. . CLINICAL AND APPLIED THROMBOSIS-HEMOSTASIS 2019, 25, 107602961989532-1
---
Simulation-based Analysis of Propylene Glycol Production from Lactic Acid. N.MARCHESAN, A.. ONCKEN, M.. Rubens Maciel Filho. WOLF MACIEL, M. R.. . CHEMICAL ENGINEERING TRANSACTIONS 2019, 74, 733-738
---
Study of influence of yeast cells treatment on sugarcane ethanol fermentation: Operating conditions and kinetics. YAMAKAWA, CELINA K.. CCOPA RIVERA, ELMER. KWON, HYUN. HERRERA AGUDELO, WILLIAM E.. SAAD, MARCELO B.W.. LEAL, JAIRO. Rossell, Carlos E.V.. BONOMI, ANTONIO. Maciel Filho, Rubens. . BIOCHEMICAL ENGINEERING JOURNAL 2019, 147, 1-10
---
Sugarcane Bagasse Fast Pyrolysis Simulation: a Thermodynamic Equilibrium Approach. MIRANDA, N. T.. Rubens Maciel Filho. Wolf-Maciel, M.R. . CHEMICAL ENGINEERING TRANSACTIONS 2019, 74, 175-
---
Sugarcane bagasse gasification: Simulation and analysis of different operating parameters, fluidizing media, and gasifier types. MOTTA, INGRID LOPES. MIRANDA, NAHIEH TOSCANO. Maciel Filho, Rubens;Filho, Rubens Maciel;Filho, R. Maciel;Filho, R.M.;Filho, M.R.;Rubens Maciel Filho;MACIEL, RUBENS;MACIEL FILHO, R.;FILHO, RUBENS;Filho, Rubens M.;Rubens M. Filho;MACIEL-FILHO, RUBENS;MACIEL FILHO;MACIEL FILHO, R. MACIEL, Maria Regina Wolf. . BIOMASS & BIOENERGY 2019, 122, 433-445
---
Surrogate-model-based, particle swarm optimization, and genetic algorithm techniques applied to the multiobjective operational problem of the fluid catalytic cracking process. CUADROS BOHORQUEZ, JOSÉ F.. Plazas Tovar, Laura. MACIEL, Maria Regina Wolf. MELO, DELBA C.. Maciel Filho, Rubens;Filho, Rubens Maciel;Filho, R. Maciel;Filho, R.M.;Filho, M.R.;Rubens Maciel Filho;MACIEL, RUBENS;MACIEL FILHO, R.;FILHO, RUBENS;Filho, Rubens M.;Rubens M. Filho;MACIEL-FILHO, RUBENS;MACIEL FILHO;MACIEL FILHO, R. . CHEMICAL ENGINEERING COMMUNICATIONS 2019, 43, 1-20
---
Towards enhanced n-butanol production from sugarcane bagasse hemicellulosic hydrolysate: Strain screening, and the effects of sugar concentration and butanol tolerance. ZETTY-ARENAS, ANA MARIA. ALVES, RAFAEL FERRAZ. PORTELA, CARLA ANDREIA FREIXO. MARIANO, Adriano Pinto. BASSO, THIAGO OLITTA. Tovar, Laura Plazas. Maciel Filho, Rubens. FREITAS, SINDELIA. . BIOMASS & BIOENERGY 2019, 126, 190-198
---
Viability Assays of PLLA Fibrous Membranes Produced by Rotary Jet Spinning for Application in Tissue Engineering. CIOCCA, BÁRBARA ETRURI. Munhoz, André Luiz Jardini. CARDOSO, GUINEA BRASIL CAMARGO. RODIGUES, ANA AMÉLIA. PATTARO, ANA FLÁVIA. KAASI, ANDREAS. Maciel Filho, Rubens. . BRAZILIAN ARCHIVES OF BIOLOGY AND TECHNOLOGY (ONLINE) 2019, 62, 1-
---
Biomass gasification in fluidized beds: A review of biomass moisture content and operating pressure effects. MOTTA, INGRID LOPES. MIRANDA, NAHIEH TOSCANO. Maciel Filho, Rubens. Wolf Maciel, Maria Regina. . RENEWABLE & SUSTAINABLE ENERGY REVIEWS 2018, 94, 998-1023
---
Cardiac tissue engineering: current state-of-the-art materials, cells and tissue formation. RODRIGUES, I. C. P.. KAASI, A.. Maciel Filho, Rubens;Filho, Rubens Maciel;Filho, R. Maciel;Filho, R.M.;Filho, M.R.;Rubens Maciel Filho;MACIEL, RUBENS;MACIEL FILHO, R.;FILHO, RUBENS;Filho, Rubens M.;Rubens M. Filho;MACIEL-FILHO, RUBENS;MACIEL FILHO;MACIEL FILHO, R. JARDINI, A. L.. GABRIEL, L. P.. . EINSTEIN (SAO PAULO) 2018, 16, 1-9
---
Challenges and opportunities in lactic acid bioprocess design-From economic to production aspects. ALVES DE OLIVEIRA, REGIANE. KOMESU, ANDREA. VAZ ROSSELL, CARLOS EDUARDO. Maciel Filho, Rubens. . BIOCHEMICAL ENGINEERING JOURNAL 2018, 133, 219-239
---
Comparative Performance Indexes for Ethanol Production Based on Autonomous and Annexed Sugarcane Plants. ORTIZ, P. A. S.. Rubens Maciel Filho. . CHEMICAL ENGINEERING TRANSACTIONS 2018, 65, 625-630
---
Comparison of Extraction Solvents in the Recovery of Levulinic Acid from Biomass Hydrolysate Using a Group Contribution Method. LEAL SILVA, JEAN FELIPE. Maciel Filho, Rubens. Wolf Maciel, Maria Regina. . CHEMICAL ENGINEERING TRANSACTIONS 2018, 69, 373-378
---
Comparison of Growth and Lipid Accumulation at Three Different Growth Regimes with Desmodesmus sp.. Rios, L.F.. MARTINEZ, A.. KLEIN, B. C.. MACIEL, M. R. WOLF. Maciel Filho, Rubens;Filho, Rubens Maciel;Filho, R. Maciel;Filho, R.M.;Filho, M.R.;Rubens Maciel Filho;MACIEL, RUBENS;MACIEL FILHO, R.;FILHO, RUBENS;Filho, Rubens M.;Rubens M. Filho;MACIEL-FILHO, RUBENS;MACIEL FILHO;MACIEL FILHO, R. . Waste and Biomass Valorization 2018, 9, 421-427
---
Cytotoxicity Assessment of a Poly(methyl methacrylate) Synthesized for the Direct Fabrication of Bone Tissues. Zuniga Linan, L.. Nádson. M. N. Lima. BENATTI, C.. XAVIER, M.. RODRIGUES, A. A.. MANENTI, F.. JARDINI, A.. Maciel Filho, Rubens;Filho, Rubens Maciel;Filho, R. Maciel;Filho, R.M.;Filho, M.R.;Rubens Maciel Filho;MACIEL, RUBENS;MACIEL FILHO, R.;FILHO, RUBENS;Filho, Rubens M.;Rubens M. Filho;MACIEL-FILHO, RUBENS;MACIEL FILHO;MACIEL FILHO, R. GILIOLI, R.. . BRAZILIAN ARCHIVES OF BIOLOGY AND TECHNOLOGY (ONLINE) 2018, 61, 1-12
---
Detoxification of sugarcane-derived hemicellulosic hydrolysate using a lactic acid producing strain. ALVES DE OLIVEIRA, REGIANE. VAZ ROSSELL, CARLOS EDUARDO. VENUS, JOACHIM. CÂNDIDA RABELO, SARITA. Maciel Filho, Rubens. . JOURNAL OF BIOTECHNOLOGY 2018, 278, 56-63
---
Different Strategies to Improve Lactic Acid Productivity based on Microorganism Physiology and Optimum Operating Conditions. ALVES DE OLIVEIRA, REGIANE. VAZ ROSSELL, CARLOS EDUARDO. LUNELLI, BÊTANIA HOSS. MARQUES SCHICHI, PEDRO OTÁVIO. VENUS, JOACHIM. Maciel Filho, Rubens. . INDUSTRIAL & ENGINEERING CHEMISTRY RESEARCH 2018, 3, 1-30
---
Economic potential of 2-methyltetrahydrofuran (MTHF) and ethyl levulinate (EL) produced from hemicelluloses-derived furfural. LEAL SILVA, JEAN FELIPE. MARIANO, A. P.. Maciel Filho, Rubens;Filho, Rubens Maciel;Filho, R. Maciel;Filho, R.M.;Filho, M.R.;Rubens Maciel Filho;MACIEL, RUBENS;MACIEL FILHO, R.;FILHO, RUBENS;Filho, Rubens M.;Rubens M. Filho;MACIEL-FILHO, RUBENS;MACIEL FILHO;MACIEL FILHO, R. . BIOMASS & BIOENERGY 2018, 119, 492-502
---
Effect of Operating Conditions and Split Ratio for Lactic Acid Purification by Short Path Evaporation System. KOMESU, ANDREA. OLIVEIRA, J.. MARTINS, L. H.. MACIEL-FILHO, RUBENS. Wolf Maciel, Maria Regina. . CHEMICAL ENGINEERING TRANSACTIONS 2018, 69, 601-606
---
Evaluation of Hybrid Short Path Evaporation to Concentrate Lactic Acid and Sugars from Fermentation. ALVES DE OLIVEIRA, REGIANE. KOMESU, ANDREA. VAZ ROSSELL, CARLOS EDUARDO. Wolf Maciel, Maria Regina. Maciel Filho, Rubens. . BioResources 2018, 13, 2187-2203
---
Investigation for Sustainable Polymers - Insights for the Use Glycerol as a Biorefinery Product for the Synthesis of Monomers and Polymers. ASSUMPCAO, D. C.. BARBOSA, M. I. R.. MARIANO, Adriano P. MACIEL, M. R. W.. Rubens Maciel Filho. . CHEMICAL ENGINEERING TRANSACTIONS 2018, 65, 703-708
---
Laboratory extraction of microalgal lipids using sugarcane bagasse derived green solvents. de Jesus, Sérgio S.. FERREIRA, GABRIELA F.. FREGOLENTE, LEONARDO V.. Maciel Filho, Rubens. . Algal Research-Biomass Biofuels and Bioproducts 2018, 35, 292-300
---
Optimization of High Temperature Reactive Distillation for Production of Ethyl Levulinate. LEAL SILVA, JEAN FELIPE. Wolf Maciel, Maria Regina. Rubens Maciel Filho. . CHEMICAL ENGINEERING TRANSACTIONS 2018, 69, 379-384
---
Prediction of overall glucose yield in hydrolysis of pretreated sugarcane bagasse using a single artificial neural network: good insight for process development. Plazas Tovar, Laura. CCOPA RIVERA, ELMER. Pinto Mariano, Adriano. MACIEL, Maria Regina Wolf. Maciel Filho, Rubens;Filho, Rubens Maciel;Filho, R. Maciel;Filho, R.M.;Filho, M.R.;Rubens Maciel Filho;MACIEL, RUBENS;MACIEL FILHO, R.;FILHO, RUBENS;Filho, Rubens M.;Rubens M. Filho;MACIEL-FILHO, RUBENS;MACIEL FILHO;MACIEL FILHO, R. . JOURNAL OF CHEMICAL TECHNOLOGY AND BIOTECHNOLOGY 2018, 93, 1031-1043
---
Resolving mismatches in the flexible production of ethanol and butanol from eucalyptus wood with vacuum fermentation. DE CASTRO ASSUMPÇÃO, DANIEL. RIVERA, Elmer Alberto Ccopa. Tovar, Laura Plazas. Ezeji, Thaddeus Chukwuemeka. Filho, Rubens Maciel. MARIANO, Adriano Pinto. . BIOPROCESS AND BIOSYSTEMS ENGINEERING 2018, 41, 07/2018-
---
Scaling up biofuels? A critical look at expectations performance and governance. GOLDEMBERG, JOSÉ. SOUZA, GLAUCIA MENDES. MACIEL-FILHO, RUBENS. CANTARELLA, HEITOR. . ENERGY POLICY 2018, 118, 655-657
---
Sugar Extraction via Moving-Bed Diffusers in Ethanol Production Industry: Phenomenological Modeling and Finite-Volumes Simulation. COELHO GERALDO, VICTOR. C. VASCO DE TOLEDO, EDUARDO. Maciel Filho, Rubens;Filho, Rubens Maciel;Filho, R. Maciel;Filho, R.M.;Filho, M.R.;Rubens Maciel Filho;MACIEL, RUBENS;MACIEL FILHO, R.;FILHO, RUBENS;Filho, Rubens M.;Rubens M. Filho;MACIEL-FILHO, RUBENS;MACIEL FILHO;MACIEL FILHO, R. BONOMI, ANTONIO. MORAIS, Edvaldo Rodrigo de. . Industrial & Engineering Chemistry Research 2018, 57, 13769-13782
---
Sugarcane Bagasse Gasification: Thermodynamic Modeling and Analysis of Operating Effects in a Steam-oxygen-blown Fluidized Bed Using Aspen Plus. MOTTA, I. L.. MIRANDA, N. T.. Rubens Maciel Filho. MACIEL, M. R. W.. . CHEMICAL ENGINEERING TRANSACTIONS 2018, 65, 169-174
---
Sustainable Production of Food and Bioenergy: Techno-economic and Environmental Assessment of Sugarcane Ethanol and Livestock Integration. JUNQUEIRA, T. L.. Mateus Chagas. WATANABE, M. D. B.. N.R.D., S.. Jesus, C. D. F.. Rubens Maciel Filho. Bonomi, A.. . CHEMICAL ENGINEERING TRANSACTIONS 2018, 65, 631-636
---
nvestigation of Desmodesmus Sp. Growth in Photobioreactor Using Vinasse as a Carbon Source.. Gabriela Filipini Ferreira. FERNANDES, D.. RIOS, L. F.. TASIC, M.. Rubens Maciel Filho. . CHEMICAL ENGINEERING TRANSACTIONS 2018, 65, 721-726
---
A Green Chemical Production: Obtaining Levulinic Acid from Pretreated Sugarcane Bagasse. LOPES, E. S.. DOMINICES, K.. LOPES, M. S.. TOVAR, L. P.. Maciel Filho, Rubens;Filho, Rubens Maciel;Filho, R. Maciel;Filho, R.M.;Filho, M.R.;Rubens Maciel Filho;MACIEL, RUBENS;MACIEL FILHO, R.;FILHO, RUBENS;Filho, Rubens M.;Rubens M. Filho;MACIEL-FILHO, RUBENS;MACIEL FILHO;MACIEL FILHO, R. . CHEMICAL ENGINEERING TRANSACTIONS 2017, 57, 145-150
---
Biomass Gasification Optimization: Semi-Pilot Scale 2 kg/h of Bagasse in Fluidized Bed Reactor. JAIMES FIGUEROA, J. E.. ARDILA, Y. C.. Maciel Filho, Rubens;Filho, Rubens Maciel;Filho, R. Maciel;Filho, R.M.;Filho, M.R.;Rubens Maciel Filho;MACIEL, RUBENS;MACIEL FILHO, R.;FILHO, RUBENS;Filho, Rubens M.;Rubens M. Filho;MACIEL-FILHO, RUBENS;MACIEL FILHO;MACIEL FILHO, R. Wolf Maciel, M.R.. . CHEMICAL ENGINEERING TRANSACTIONS 2017, 57, XXX-
---
Central composite experimental design applied to evaluate the lactic acid concentration by short path evaporation. KOMESU, ANDREA. MACIEL, Maria Regina Wolf. Maciel Filho, Rubens;Filho, Rubens Maciel;Filho, R. Maciel;Filho, R.M.;Filho, M.R.;Rubens Maciel Filho;MACIEL, RUBENS;MACIEL FILHO, R.;FILHO, RUBENS;Filho, Rubens M.;Rubens M. Filho;MACIEL-FILHO, RUBENS;MACIEL FILHO;MACIEL FILHO, R. . CHEMICAL ENGINEERING AND PROCESSING 2017, 117, 89-94
---
Concept of rice husk biorefining for levulinic acid production integrating three steps: Multi-response optimization, new perceptions and limitations. FLEIG, OLIVIA PANIZ. LOPES, EMÍLIA SAVIOLI. RIVERA, Elmer Ccopa. Filho, Rubens Maciel. Tovar, Laura Plazas. . PROCESS BIOCHEMISTRY 2017, 63, 22-
---
Development of correlation for extension of the true boiling point (TBP) and molar mass. S. LOPES, MELINA. L. DA ROCHA WATANABE, ERICA R.. P. TOVAR, LAURA. SAVIOLI LOPES, MILENA. DOS REIS DARCIE, LETÍCIA. SAVIOLI LOPES, EMÍLIA. Maciel Filho, Rubens;Filho, Rubens Maciel;Filho, R. Maciel;Filho, R.M.;Filho, M.R.;Rubens Maciel Filho;MACIEL, RUBENS;MACIEL FILHO, R.;FILHO, RUBENS;Filho, Rubens M.;Rubens M. Filho;MACIEL-FILHO, RUBENS;MACIEL FILHO;MACIEL FILHO, R. MACIEL, Maria Regina Wolf. MEDINA, Lilian Carmen. . PETROLEUM SCIENCE AND TECHNOLOGY 2017, 35, 1530-1536
---
Electrospun polyurethane membranes for Tissue Engineering applications. GABRIEL, LAÍS P.. RODRIGUES, ANA AMÉLIA. MACEDO, MILTON. JARDINI, A. L.. Maciel Filho, Rubens;Filho, Rubens Maciel;Filho, R. Maciel;Filho, R.M.;Filho, M.R.;Rubens Maciel Filho;MACIEL, RUBENS;MACIEL FILHO, R.;FILHO, RUBENS;Filho, Rubens M.;Rubens M. Filho;MACIEL-FILHO, RUBENS;MACIEL FILHO;MACIEL FILHO, R. . Materials Science & Engineering. C, Biomimetic Materials, Sensors and Systems (Print) 2017, 72, 113-117
---
Enzymatic Hydrolysis Exploration and Fermentation: Acid Pretreatment and Delignification in Sugarcane Bagasse for 2g Ethanol Production. LOPES, E. S.. DOMINICES, K.. LOPES, M. S.. TOVAR, L. P.. Maciel Filho, Rubens;Filho, Rubens Maciel;Filho, R. Maciel;Filho, R.M.;Filho, M.R.;Rubens Maciel Filho;MACIEL, RUBENS;MACIEL FILHO, R.;FILHO, RUBENS;Filho, Rubens M.;Rubens M. Filho;MACIEL-FILHO, RUBENS;MACIEL FILHO;MACIEL FILHO, R. . CHEMICAL ENGINEERING TRANSACTIONS 2017, 57, 151-156
---
Epoxy monomers obtained from castor oil using a toxicity-free catalytic system. PARADA HERNANDEZ, NATALIA L.. BONON, Anderson J.. BAHÚ, JULIANA O.. BARBOSA, MARIA INGRID R.. MACIEL, Maria Regina Wolf. Maciel Filho, Rubens;Filho, Rubens Maciel;Filho, R. Maciel;Filho, R.M.;Filho, M.R.;Rubens Maciel Filho;MACIEL, RUBENS;MACIEL FILHO, R.;FILHO, RUBENS;Filho, Rubens M.;Rubens M. Filho;MACIEL-FILHO, RUBENS;MACIEL FILHO;MACIEL FILHO, R. . JOURNAL OF MOLECULAR CATALYSIS A-CHEMICAL 2017, 426, 550-556
---
Extending the true boiling point curve of a heavy crude oil by means of molecular distillation and characterization of the products obtained. LOPES, MELINA S.. DA ROCHA WATANABE, ERICA R. L.. SAVIOLI LOPES, EMÍLIA. GOMES, VAGNER MARCELO. SAVIOLI LOPES, MILENA. MEDINA, Lilian Carmen. Maciel Filho, Rubens;Filho, Rubens Maciel;Filho, R. Maciel;Filho, R.M.;Filho, M.R.;Rubens Maciel Filho;MACIEL, RUBENS;MACIEL FILHO, R.;FILHO, RUBENS;Filho, Rubens M.;Rubens M. Filho;MACIEL-FILHO, RUBENS;MACIEL FILHO;MACIEL FILHO, R. MACIEL, Maria Regina Wolf. . PETROLEUM SCIENCE AND TECHNOLOGY 2017, 35, 1523-1529
---
Hybrid Short Path Evaporation as an Option to Lactic Acid Recovery from Fermentation Brothh. Regiane Alves Oliveira. Andrea Komesu. Rossell, Carlos E. V.. MACIEL, Maria Regina Wolf. Maciel Filho, Rubens;Filho, Rubens Maciel;Filho, R. Maciel;Filho, R.M.;Filho, M.R.;Rubens Maciel Filho;MACIEL, RUBENS;MACIEL FILHO, R.;FILHO, RUBENS;Filho, Rubens M.;Rubens M. Filho;MACIEL-FILHO, RUBENS;MACIEL FILHO;MACIEL FILHO, R. . CHEMICAL ENGINEERING TRANSACTIONS 2017, 57, 37-42
---
Hydrous bioethanol production from sugarcane bagasse via energy self-sufficient gasification-fermentation hybrid route: Simulation and financial analysis. DE MEDEIROS, ELISA M.. POSADA, JOHN A.. NOORMAN, HENK. OSSEWEIJER, PATRICIA. Filho, Rubens Maciel. . JOURNAL OF CLEANER PRODUCTION 2017, 168, 1625-1635
---
Influence of residual sugars on the purification of lactic acid using short path evaporation. KOMESU, A.. WOLF MACIEL, M.R.. OLIVEIRA, R. A.. Maciel Filho, Rubens;Filho, Rubens Maciel;Filho, R. Maciel;Filho, R.M.;Filho, M.R.;Rubens Maciel Filho;MACIEL, RUBENS;MACIEL FILHO, R.;FILHO, RUBENS;Filho, Rubens M.;Rubens M. Filho;MACIEL-FILHO, RUBENS;MACIEL FILHO;MACIEL FILHO, R. . BioResources 2017, 12, 4352-4363
---
Influence of sugarcane bagasse variability on sugar recovery for cellulosic ethanol production. ANDRADE, LILIANE PIRES. CRESPIM, ELAINE. DE OLIVEIRA, NILTON. DE CAMPOS, RAFAEL CARINHA. TEODORO, JULIANA CONCEIÇÃO. GALVÃO, CÉLIA MARIA ARAÚJO. Maciel Filho, Rubens. . BIORESOURCE TECHNOLOGY 2017, 241, 75-81
---
Integration of microalgae production with industrial biofuel facilities: A critical review. COLLING KLEIN, BRUNO. Bonomi, Antonio. Maciel Filho, Rubens. . RENEWABLE & SUSTAINABLE ENERGY REVIEWS 2017, 82, 1-16
---
Lactic Acid Production to Purification: A Review. KOMESU, A.. Johnatt Allan Rocha de Oliveira. DA SILVA MARTINS, LUIZA HELENA. MACIEL, Maria Regina Wolf. Maciel Filho, Rubens;Filho, Rubens Maciel;Filho, R. Maciel;Filho, R.M.;Filho, M.R.;Rubens Maciel Filho;MACIEL, RUBENS;MACIEL FILHO, R.;FILHO, RUBENS;Filho, Rubens M.;Rubens M. Filho;MACIEL-FILHO, RUBENS;MACIEL FILHO;MACIEL FILHO, R. . BioResources 2017, 12, 4364-4383
---
Making levulinic acid and ethyl levulinate economically viable: a worldwide techno-economic and environmental assessment of possible routes. LEAL SILVA, JEAN FELIPE. GREKIN, REBECCA. MARIANO, A. P.. Maciel Filho, Rubens;Filho, Rubens Maciel;Filho, R. Maciel;Filho, R.M.;Filho, M.R.;Rubens Maciel Filho;MACIEL, RUBENS;MACIEL FILHO, R.;FILHO, RUBENS;Filho, Rubens M.;Rubens M. Filho;MACIEL-FILHO, RUBENS;MACIEL FILHO;MACIEL FILHO, R. . Energy Technology 2017, 1, 1-
---
Mechanical and phase transformation behaviour of biomedical Co-Cr-Mo alloy fabricated by direct metal laser sintering. BÉRE?, M.. Filho, R.M.. SILVA, C.C.. SARVEZUK, P.W.C.. WU, L.. ANTUNES, L.H.M.. Jardini, A.L.. FEITOSA, A.L.M.. 'ILKOVÁ, J.. DE ABREU, H.F.G.. . MATERIALS SCIENCE AND ENGINEERING A-STRUCTURAL MATERIALS PROPERTIES MICROSTRUCTURE AND PROCESSING 2017, 714, 36-42
---
Molecular distillation of heavy petroleum fractions: Knowledge-based understanding of its hydrodynamic parameters. TOVAR, L. P.. S. LOPES, M.. DE BRITO FILHO, J. G.. LOPES, E. L.. Maciel Filho, Rubens;Filho, Rubens Maciel;Filho, R. Maciel;Filho, R.M.;Filho, M.R.;Rubens Maciel Filho;MACIEL, RUBENS;MACIEL FILHO, R.;FILHO, RUBENS;Filho, Rubens M.;Rubens M. Filho;MACIEL-FILHO, RUBENS;MACIEL FILHO;MACIEL FILHO, R. WOLF MACIEL, M. R.. . PETROLEUM SCIENCE AND TECHNOLOGY 2017, XX, 1-7
---
Potential of algal biofuel production in a hybrid photobioreactor. de Jesus, Sérgio S.. Maciel Filho, Rubens. . CHEMICAL ENGINEERING SCIENCE 2017, 171, 282-293
---
Process design and economics of a flexible ethanol-butanol plant annexed to a eucalyptus kraft pulp mill. PEREIRA, GUILHERME C.Q.. BRAZ, DANILO S.. HAMAGUCHI, MARCELO. Ezeji, Thaddeus C.. Maciel Filho, Rubens;Filho, Rubens Maciel;Filho, R. Maciel;Filho, R.M.;Filho, M.R.;Rubens Maciel Filho;MACIEL, RUBENS;MACIEL FILHO, R.;FILHO, RUBENS;Filho, Rubens M.;Rubens M. Filho;MACIEL-FILHO, RUBENS;MACIEL FILHO;MACIEL FILHO, R. MARIANO, A. P.. . BIORESOURCE TECHNOLOGY 2017
---
Purification of Lactic Acid Produced by Fermentation: Focus on Non-traditional Distillation Processes. KOMESU, A.. Wolf Maciel, M. R.. OLIVEIRA, J.. MARTINS, L. H. D.. MACIEL FILHO, R.. . SEPARATION AND PURIFICATION REVIEWS 2017, 46, 241-254
---
Separation and Purification Technologies for Lactic Acid - A Brief Review. KOMESU, A.. MACIEL, Maria Regina Wolf. Maciel Filho, Rubens;Filho, Rubens Maciel;Filho, R. Maciel;Filho, R.M.;Filho, M.R.;Rubens Maciel Filho;MACIEL, RUBENS;MACIEL FILHO, R.;FILHO, RUBENS;Filho, Rubens M.;Rubens M. Filho;MACIEL-FILHO, RUBENS;MACIEL FILHO;MACIEL FILHO, R. . BioResources 2017, 12, 6885-6901
---
Study of Lactic Acid Thermal Behavior Using Thermoanalytical Techniques. KOMESU, ANDREA. MARTINS MARTINEZ, PATRICIA FAZZIO. LUNELLI, B. H.. OLIVEIRA, JOHNATT. Wolf Maciel, Maria Regina. Maciel Filho, Rubens;Filho, Rubens Maciel;Filho, R. Maciel;Filho, R.M.;Filho, M.R.;Rubens Maciel Filho;MACIEL, RUBENS;MACIEL FILHO, R.;FILHO, RUBENS;Filho, Rubens M.;Rubens M. Filho;MACIEL-FILHO, RUBENS;MACIEL FILHO;MACIEL FILHO, R. . Journal of Chemistry 2017, 2017, 1-7
---
The role of bioenergy in a climate-changing world. SOUZA, GLAUCIA MENDES. LYND, LEE. MACIEL, RUBENS. MILANEZ, ARTUR. NIGRO, FRANCISCO. OSSEWEIJER, PATRICIA. VERDADE, LUCIANO M.. VICTORIA, REYNALDO L.. VAN DER WIELEN, LUUK. BALLESTER, MARIA VICTORIA R.. DE BRITO CRUZ, CARLOS HENRIQUE. CHUM, HELENA. DALE, BRUCE. DALE, VIRGINIA H.. FERNANDES, ERICK C.F.. FOUST, TOM. KARP, ANGELA. . ENVIRONMENTAL DEVELOPMENT 2017, 23, 57-64
---
Projetos em andamento:
| Titulo | Linha | Área |
| --- | --- | --- |
| ADEQUAÇÃO DE INFRAESTRUTURA FÍSICA ATUAL DO LABORATÓRIO DE PROCESSOS PARA VALORAÇÃO INTRÍNSECA E MELHORAMENTO DE PETRÓLEOS EXTRA-PESADOS (LPETROPES), NA FEQ/UNICAMP | PROJETO ISOLADO | ENGENHARIA QUÍMICA |
| BIOFABRIS - INSTITUTO NACIONAL DE BIOFABRICACAO | SÍNTESE, ANÁLISE E OTIMIZAÇÃO DE PROCESSOS | ENGENHARIA QUÍMICA |
| PROCESSOS QUÍMICOS, LASE, PETRÓLEO, SINTERIZAÇÃO | SÍNTESE, ANÁLISE E OTIMIZAÇÃO DE PROCESSOS | ENGENHARIA QUÍMICA |
| Projeto de Infra-estrutura para construção do Laboratório de Inovação em Biocombustíveis- FINEP- Parte 2 | SÍNTESE, ANÁLISE E OTIMIZAÇÃO DE PROCESSOS | ENGENHARIA QUÍMICA |
| DESENVOLVIMENTO DE PROCESSOS E PRODUTOS DE BIORREFINO E REFINO DE PETRÓLEO | SÍNTESE, ANÁLISE E OTIMIZAÇÃO DE PROCESSOS | ENGENHARIA QUÍMICA |
| DESENVOLVIMENTO INTEGRADO DE BIORREFINARIA E PLANTA DE BIOETANOL DE CANA-DE-AÇÚCAR COM EMISSÃO ZERO DE CO2: ROTAS PARA CONVERTER RECURSOS RENOVÁVEIS EM BIOPRODUTOS E BIOELETRICIDADE | SÍNTESE, ANÁLISE E OTIMIZAÇÃO DE PROCESSOS | ENGENHARIA QUÍMICA |
| SINTERIZAÇÃO DIRETA DE METAIS POR LASER: DESENVOLVIMENTO DE MICROREATORES PARA VALORAÇÃO (UPGRADE) DE PETRÓLEO EXTRAPESADO. | CIÊNCIA E ENGENHARIA DE BIOPROCESSOS E BIORECURSOS | ENGENHARIA QUÍMICA |
| DESENVOLVIMENTO DE TECNOLOGIA PARA REMOÇÃO DE ÁGUA DE COMBUSTÍVEIS LÍQUIDOS UTILIZANDO HIDROGÉIS | SÍNTESE, ANÁLISE E OTIMIZAÇÃO DE PROCESSOS | ENGENHARIA QUÍMICA |
| DESENVOLVIMENTO DE METODOLOGIA DE TRATAMENTO LABORATORIAL DE AMOSTRAS DE PETRÓLEO | PROCESSOS DE SEPARAÇÃO | ENGENHARIA QUÍMICA |
| ESTUDO PARA VIABILIZAR A APLICAÇÃO DE DESTILAÇÃO MOLECULAR - DESTMOL - NA INDÚSTRIA DO PETRÓLEO | SÍNTESE, ANÁLISE E OTIMIZAÇÃO DE PROCESSOS | ENGENHARIA QUÍMICA |
| DESENVOLVIMENTO DE PRODUTOS EM ALUMÍNIO VIA MANUFATURA ADITIVA | SÍNTESE, ANÁLISE E OTIMIZAÇÃO DE PROCESSOS | ENGENHARIA QUÍMICA |
| Development of materials for Li-O2 batteries | SÍNTESE, ANÁLISE E OTIMIZAÇÃO DE PROCESSOS | ENGENHARIA QUÍMICA |
| Advanced Energy Storage | SÍNTESE, ANÁLISE E OTIMIZAÇÃO DE PROCESSOS | ENGENHARIA QUÍMICA |
| TECHNOECONOMIC ANALYSIS OF A SUGARCANE BIOREFINERY WITH BIO-BASED CHEMICALS AND OPTIMIZED ETHANOL PRODUCTION | SÍNTESE, ANÁLISE E OTIMIZAÇÃO DE PROCESSOS | ENGENHARIA QUÍMICA |
| SUBCRITICAL WATER AND CO2 HYDROLYSIS OF SUGARCANE BAGASSE FOR LEVULINIC ACID PRODUCTION | SÍNTESE, ANÁLISE E OTIMIZAÇÃO DE PROCESSOS | ENGENHARIA QUÍMICA |
| BEPE-TECHNO-ECONOMIC AND ENVIRONMENTAL ASSESSMENT OF BIOREFINERY TECHNOLOGIES | SÍNTESE, ANÁLISE E OTIMIZAÇÃO DE PROCESSOS | ENGENHARIA QUÍMICA |
| DIVISAO PARA ARMAZENAMENTO DE ENERGIA AVANCADO | SÍNTESE, ANÁLISE E OTIMIZAÇÃO DE PROCESSOS | ENGENHARIA QUÍMICA |
| MODELAGEM E SIMULAÇÃO DO PROCESSO DE DESSALGAÇÃO POR PROCESSOS ELETROSTÁTICOS | SÍNTESE, ANÁLISE E OTIMIZAÇÃO DE PROCESSOS | ENGENHARIA QUÍMICA |
| ESTUDOS DE DESENVOLVIMENTO E OTIMIZAÇÃO DO PROCESSO DE DESTILADOR MOLECULAR APLICADO À PURIFICAÇÃO DE BIOLUBRIFICANTES | CIÊNCIA E ENGENHARIA DE BIOPROCESSOS E BIORECURSOS | ENGENHARIA QUÍMICA |
| H2020-BRAZIL-EU COOPERATION FOR DEVELOPMENT OF ADVANCED LIGNOCELLULOSIC BIOFUEL | CIÊNCIA E ENGENHARIA DE BIOPROCESSOS E BIORECURSOS | ENGENHARIA QUÍMICA |
| ANALISE TECNICO-ECONOMICA DE UMA BIORREFINARIA DE CANA-DE-ACUCAR COM PRODUTOS QUIMICOS DERIVADOS DE BIOMASSA E PRODUCAO OTIMIZADA DE ETANOL | SÍNTESE, ANÁLISE E OTIMIZAÇÃO DE PROCESSOS | ENGENHARIA QUÍMICA |
| 2G ETHANOL PROCESS DEVELOPMENT | SÍNTESE, ANÁLISE E OTIMIZAÇÃO DE PROCESSOS | ENGENHARIA QUÍMICA |
| SUSTAINABILITY ASSESSMENT OF A HYBRID THERMO-BIOCHEMICAL PATHWAY FOR THE PRODUCTION OF SECOND-GENERATION ETHANOL | SÍNTESE, ANÁLISE E OTIMIZAÇÃO DE PROCESSOS | ENGENHARIA QUÍMICA |
| M/D/PD | Orientações concluídas: |
| --- | --- |
| D | Adilson José de Assis |
| M | Adilson José de Assis |
| M | Adriano Pinto Mariano |
| D | Agatha Matsumoto |
| M | Agatha Matsumoto |
| D | Agremis Guinho Barbosa |
| M | Agremis Guinho Barbosa |
| M | Aimar Domingues |
| D | Alessandro Marra Ribas |
| D | Alessandro Mattedi |
| M | Alessandro Mattedi |
| D | Alexandre Tresmondi |
| M | Alexandre Tresmondi |
| D | Aline Ferrão Custodio Passini |
| M | Aline Ferrão Custodio Passini |
| M | Aluizio Sales Junior |
| D | Amilcar Odinir Stinghen |
| M | Amilcar Odinir Stinghen |
| D | Ana Flávia Pattaro |
| M | Ana Flávia Pattaro |
| M | Ana Karina Brambilla Costa |
| M | Ana Lívia Chemeli Senedese |
| D | Ana Paula Gimenez Peres Fernandes |
| D | Anderson de Jesus Bonon |
| M | Anderson de Jesus Bonon |
| PD | Andrea Komesu |
| D | Antonio Carlos Papes Filho |
| M | Antonio Carlos Papes Filho |
| M | Arturo Gonzalez Quiroga |
| M | Astrid Juliana Rincón Lasprilla |
| D | Aulus Roberto Romão Bineli |
| M | Aulus Roberto Romão Bineli |
| PD | Aulus Roberto Romão Bineli |
| M | Bárbara Etruri Ciocca |
| D | Basilino Barbosa de Freitas Junior |
| M | Bernardo Hendler |
| D | Betânia Hoss Lunelli |
| M | Betânia Hoss Lunelli |
| D | Bruno Colling Klein |
| D | Caliane Bastos Borba Costa |
| M | Caliane Bastos Borba Costa |
| M | Camile Florido |
| M | Carlos Alberto Gordillo Celis |
| M | Carlos Alexandre Lourenço Guerra |
| M | Carolina Macías Macías |
| D | Celeste María Díaz Cónsul |
| D | Celina Kiyomi Yamakawa |
| D | Cid Marcos Gonçalves Andrade |
| D | Claudete Bernardo Henriques |
| M | Claudete Bernardo Henriques |
| M | Dagoberto José dos Santos |
| D | Daiton de Freitas Rezende |
| M | Dayana de Gusmão Coêlho |
| D | Delba Nisi Cosme Melo |
| D | Dile Pontarolo Stremel |
| M | Ederson Gratieri |
| M | Edgar Leonardo Martínez Arias |
| D | Edinara Adelaide Boss |
| M | Edinara Adelaide Boss |
| D | Edson Tomaz |
| D | Eduardo César Dechechi |
| M | Eduardo César Dechechi |
| D | Eduardo Coselli Vasco de Toledo |
| PD | Eduardo Galhardo |
| D | Eduardo Thomaz Inglez de Souza |
| M | Eduardo Thomaz Inglez de Souza |
| D | Edvaldo Rodrigo de Morais |
| M | Edvaldo Rodrigo de Morais |
| M | Edwin Carvalho |
| D | Elis Regina Duarte |
| M | Elis Regina Duarte |
| D | Elmer Alberto Ccopa Rivera |
| M | Elver Radke |
| M | Emília Savioli Lopes |
| D | Encarnação de Lourdes B. A. Gonçalves |
| M | Eneida Aparecida de Lucca |
| D | Erika Tomie Koroishi Blini |
| M | Erika Tomie Koroishi Blini |
| D | Evandro Stoffels Mallmann |
| M | Evandro Stoffels Mallmann |
| M | Fabian Andrey Diaz Mateus |
| D | Felipi Luiz de Assunção Bezerra |
| M | Felipi Luiz de Assunção Bezerra |
| M | Flávio Ornelas Palmeira |
| D | Florentino Lázaro Mendoza Marín |
| M | Geraldo Luiz Pereira Fontana |
| M | Guillermo Andrés Rueda Martínez |
| M | Helena Cristina Ibiapina Lira Aguiar |
| M | Henderson Ivan Quintero Perez |
| D | Herbert Pereira de Oliveira |
| D | Igor Ricardo de Souza Victorino |
| M | Ivana Cristina Cordeiro Mantovaneli |
| PD | Jaiver Efren Jaimes Figueroa |
| M | Jean Felipe Leal Silva |
| D | Jefferson Ferreira Pinto |
| D | João Carlos Bastos Gonzaga |
| M | João Carlos Bastos Gonzaga |
| D | Johnatt Allan Rocha de Oliveira |
| D | Jorge Vicente Lopes da Silva |
| D | José Alberto Domingues Rodrigues |
| M | José Augusto Travassos Rios Tomé |
| D | José Fernando Cuadros Bohorquez |
| M | José Fernando Cuadros Bohorquez |
| M | Juliana Cristina do Nascimento |
| M | Juliana de Faria Siqueira |
| M | Juliana Otavia Bahú |
| D | Julie Andrea Ballesteros Hernandez |
| M | Julie Katerine Rodríguez Guerrero |
| M | Júlio Cesar de Carvalho Miranda |
| D | Júlio Pereira Maia |
| D | Kallyana Moraes Carvalho Dominices |
| D | Karen Valverde Pontes |
| M | Karen Valverde Pontes |
| D | Laércio Ender |
| D | Laís Pellizzer Gabriel |
| M | Laís Pellizzer Gabriel |
| PD | Lamia Zuñiga Liñan |
| PD | Laura Plazas Tovar |
| M | Layse Harumi Pereira Harada |
| M | Leandro Lodi |
| M | Leonel Moreno Molano |
| M | Lia Margarita Cohen Paternina |
| D | Liliane Maria Ferrareso Lona Batista |
| M | Liliane Maria Ferrareso Lona Batista |
| M | Liliane Pires Andrade |
| M | Luciana Rodrigues Oriqui |
| D | Luis Antonio Minim |
| D | Luis Gonzaga Sales Vasconcelos |
| PD | Luisa Fernanda Ríos Pinto |
| D | Luiz Augusto da Cruz Meleiro |
| D | Luiz Gustavo Ambrogi |
| M | Luiz Gustavo Ambrogi |
| D | Marcela Geni Mota dos Santos |
| M | Marcela Geni Mota dos Santos |
| D | Marcele Fonseca Passos |
| M | Marcele Fonseca Passos |
| M | Marcos de Freitas Sugaya |
| M | Mardonny Nazareno Barreira |
| PD | Maria Aparecida Larosa |
| D | Maria Carolina Burgos Costa |
| M | Maria Carolina Burgos Costa |
| D | Maria Cristiane Bartasson |
| M | Maria Cristiane Bartasson |
| D | Maria Cristina de Araújo |
| M | Maria Cristina Ribeiro de Azeredo |
| D | Maria Ingrid Rocha Barbosa |
| M | Mariana Leme de Calais |
| D | Marina Oliveira de Souza Dias |
| M | Marina Oliveira de Souza Dias |
| D | Melina Savioli Lopes |
| M | Melina Savioli Lopes |
| D | Melvin Aroldo Duran Rincon |
| D | Milena Savioli Lopes |
| M | Mónica Rocío Ramírez Hernández |
| D | Mylene Cristina Alves Ferreira Rezende |
| M | Mylene Cristina Alves Ferreira Rezende |
| D | Nádson Murilo Nascimento Lima |
| M | Nádson Murilo Nascimento Lima |
| M | Natalia Lorena Parada Hernández |
| M | Natalie Alexandra Amezquita Fonseca |
| D | Natascha Vigdis Polowski |
| M | Natascha Vigdis Polowski |
| M | Normando José Castro de Jesus |
| D | Oscar Javier Celis Ariza |
| M | Oscar Javier Celis Ariza |
| M | Oscar Mauricio Díaz Rodríguez |
| D | Patrícia Candioto Migliari de Oliveira |
| PD | Paula Sbaite Duarte dos Santos |
| D | Paulo Ernani Bauer |
| D | Pedro Leite de Santana |
| M | Pedro Leite de Santana |
| D | Pleycienne Trajano Ribeiro |
| M | Pleycienne Trajano Ribeiro |
| M | Raissa Maria Cotta Ferreira da Silva |
| D | Ramón Scheffer |
| M | Ricardo Justino da Silva |
| D | Rodrigo Alvarenga Rezende |
| M | Rodrigo Alvarenga Rezende |
| M | Rubens Villalba Medeiros |
| M | Sandra Marcela Gomez Rueda |
| M | Sergio Andres Villalba Morales |
| M | Sergio Santos de Jesus |
| PD | Sergio Santos de Jesus |
| D | Tassia Lopes Junqueira |
| M | Tassia Lopes Junqueira |
| D | Tiago Dias Martins |
| D | Vandoel Pedro Barbosa Júnior |
| M | Vandoel Pedro Barbosa Júnior |
| M | Vanessa Ito Funai |
| M | Vânia de Fátima Rodrigues |
| D | Vanja Maria de França Bezerra |
| D | Vera Lúcia Reis de Gouveia |
| M | Vera Lúcia Reis de Gouveia |
| D | Viktor Oswaldo Cárdenas Concha |
| D | William Eduardo Herrera Agudelo |
| M | William Eduardo Herrera Agudelo |
| M/D/PD | Orientações em andamento: |
| --- | --- |
| PD | Anderson de Jesus Bonon |
| D | Anita Gaia Mazzocco |
| D | Bárbara Etruri Ciocca |
| D | Bianca Paula de Sousa |
| M | Bruno Aurélio Borges Francisco |
| M | Camila Raíssa Rodrigues de Morais |
| PD | Delba Nisi Cosme Melo |
| D | Edgar Leonardo Martínez Arias |
| D | Eduardo Francisco Almeida Benalcazar |
| D | Elisa Magalhães de Medeiros |
| D | Emília Savioli Lopes |
| D | Jean Felipe Leal Silva |
| M | José Gabriel Barreto Pessoa |
| D | Juliana Otavia Bahú |
| M | Lucas da Costa Teófilo |
| PD | Luisa Fernanda Ríos Pinto |
| D | Marina Pinho Oncken |
| D | Mateus Ferreira Chagas |
| M | Nadia Gagliardi Khouri |
| PD | Nádson Murilo Nascimento Lima |
| PD | Pablo Andres Silva Ortiz |
| D | Ricardo Justino da Silva |
| D | Viviane Marcos Nascimento |