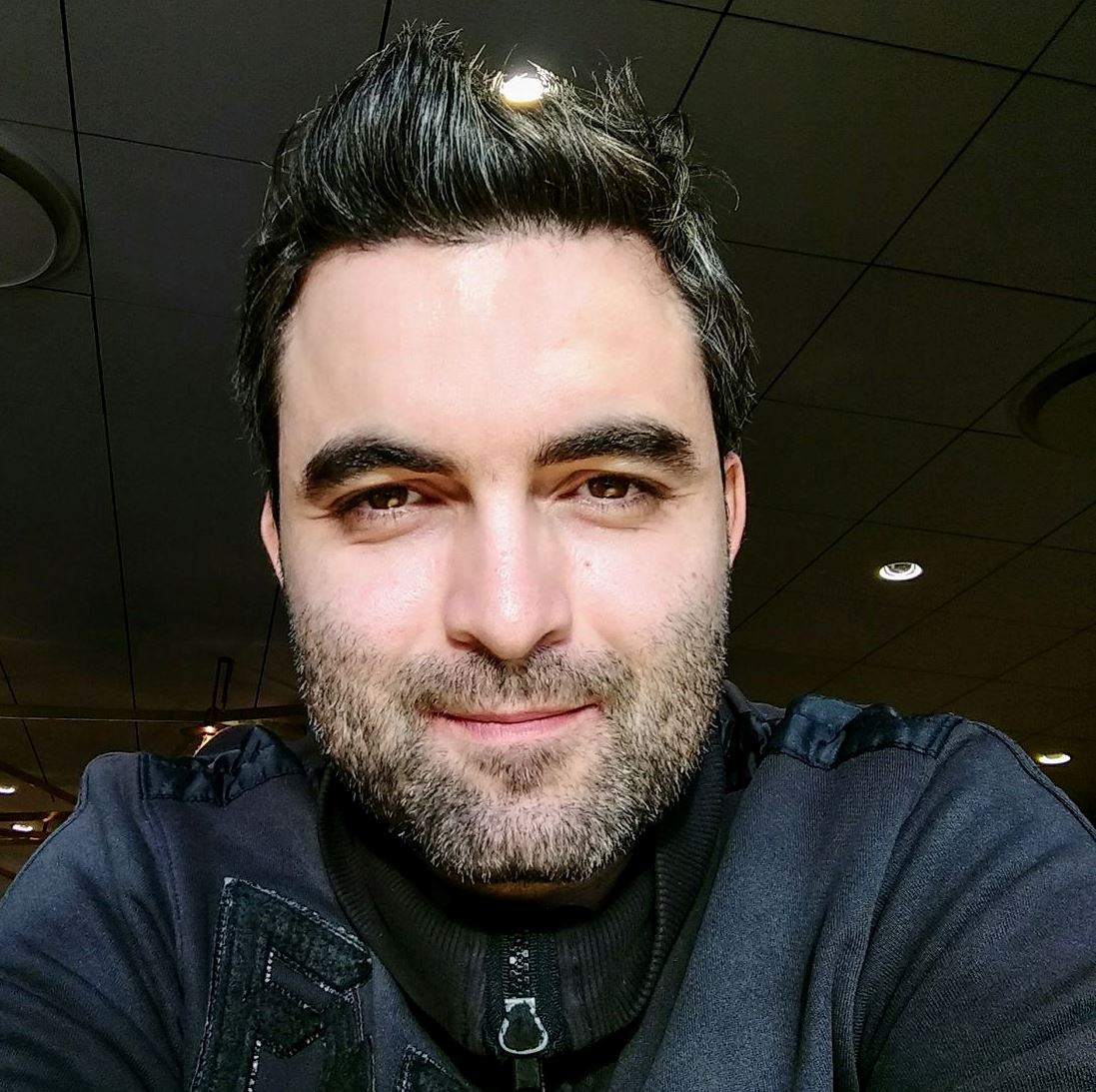 Menu:
Adriano Pinto Mariano
My research program is aimed at developing technology, design tools and methodologies, and human resources to create energy-efficient technologies and sustainable biorefinery designs. I combine Process Systems Engineering tools with experiments to convert R&D technology efforts into process concepts and sustainable business opportunities for the sugarcane and forest industry.
Currículo Lattes:
http://lattes.cnpq.br/1527682279868520
E-mail: adpm@unicamp.br
Ramal: 13933
Laboratório(s) de pesquisa:
Laboratório de Otimização, Projetos e Controle Avançado - Divisão de Fermentação (LOPCA-FERM)
Nesse laboratório são desenvolvidas pesquisas em fermentações para a produção de combustíveis e químicos a partir de matérias primas renováveis como a cana-de-açúcar e o eucalipto.
Publicações mais recentes (últimos 5 anos):

Chemical Engineering Teaching in COVID-19 Times: Successfully Adapting a Capstone Design Course to a Remote Format. KHOURI, NADIA G.. FONTANA, MICHELLI. DIAS, IGOR L. R.. MACIEL, MARIA R. W.. Maciel Filho, Rubens. Mariano, Adriano P.. . JOURNAL OF CHEMICAL EDUCATION 2021, ., acs.jchemed.1c00445-
---
Co-fermentation of sugarcane bagasse hydrolysate and molasses by Clostridium saccharoperbutylacetonicum: Effect on sugar consumption and butanol production. ZETTY-ARENAS, ANA MARIA. TOVAR, LAURA PLAZAS. ALVES, RAFAEL FERRAZ. Mariano, Adriano Pinto. VAN GULIK, WALTER. Maciel Filho, Rubens. FREITAS, SINDELIA. . INDUSTRIAL CROPS AND PRODUCTS 2021, 167, 113512-
---
Comparative Techno-Economic and Exergetic Analysis of Circulating and Dual Bed Biomass Gasification Systems. SILVA ORTIZ, PABLO. MAIER, SIMON. DIETRICH, RALPH-UWE. Pinto Mariano, Adriano. Maciel Filho, Rubens. POSADA, JOHN. . Frontiers in Chemical Engineering 2021, 3, 727068-
---
Graphical Analysis of Plant-Wide Heat Cascade for Increasing Energy Efficiency in the Production of Ethanol and Sugar from Sugarcane. BONHIVERS, JEAN-CHRISTOPHE. ORTIZ, PABLO ANDRÉS SILVA. REDDICK, CHRISTOPHER. ROSSELL, CARLOS EDUARDO VAZ. Mariano, Adriano Pinto. Filho, Rubens Maciel. . Process Integration and Optimization for Sustainability 2021
---
Isopropanol-butanol-ethanol production by cell-immobilized vacuum fermentation. FERREIRA DOS SANTOS VIEIRA, CARLA. DUZI SIA, AUGUSTO. Maugeri Filho, Francisco. Maciel Filho, Rubens. Pinto Mariano, Adriano. . BIORESOURCE TECHNOLOGY 2021, ., 126313-
---
Less severe reaction conditions to produce levulinic acid with reduced humins formation at the expense of lower biomass conversion: is it economically feasible?. SILVA, JEAN FELIPE LEAL. Mariano, Adriano Pinto. Filho, Rubens Maciel. . Fuel Communications 2021, ., 100029-
---
Organosolv fractionation of eucalyptus: Economics of cellulosic ethanol and chemicals versus lignin valorization to phenols and polyols. DORNELLES, LARISSA BRAGA. Filho, Rubens Maciel. Mariano, Adriano Pinto. . INDUSTRIAL CROPS AND PRODUCTS 2021, 173, 114097-
---
Sugarcane bagasse hydrolysates as feedstock to produce the isopropanol-butanol-ethanol fuel mixture: Effect of lactic acid derived from microbial contamination on Clostridium beijerinckii DSM 6423. VIEIRA, CARLA FERREIRA DOS SANTOS. CODOGNO, MATEUS CAVICHIOLI. MAUGERI FILHO, Francisco. Maciel Filho, Rubens. Mariano, Adriano Pinto. . BIORESOURCE TECHNOLOGY 2021, 319, 124140-
---
Techno-economic assessment of bio-oil produced from Eucalyptus forestry residues. IGLESIAS, S.P.. MIYAZAKI, M.R.. MARIANO, A.P.. FRANCO, T.T. . INDUSTRIAL CROPS AND PRODUCTS 2021, 171, 113936-
---
The E-S-T Method Based on the Grand Composite Curve Links Energy Consumption with Number of Stages and Stage Temperatures for Binary Mixture Distillation. BONHIVERS, JEAN-CHRISTOPHE. Maciel, Maria Regina Wolf. REDDICK, CHRISTOPHER. ZEMP, ROGER. Mariano, Adriano Pinto. Filho, Rubens Maciel. . Process Integration and Optimization for Sustainability 2021
---
Three-stage repeated-batch immobilized cell fermentation to produce butanol from non-detoxified sugarcane bagasse hemicellulose hydrolysates. CHACÓN, SURANNY JIMÉNEZ. MATIAS, GABRIELA. Ezeji, Thaddeus Chukwuemeka. Maciel Filho, Rubens. Mariano, Adriano Pinto. . BIORESOURCE TECHNOLOGY 2021, 321, 124504-
---
Biochemical conversion of sugarcane bagasse into the alcohol fuel mixture of isopropanol-butanol-ethanol (IBE): Is it economically competitive with cellulosic ethanol?. DANTAS, ERCÍLIA REGINA SILVA. BONHIVERS, JEAN-CHRISTOPHE. Maciel Filho, Rubens. Mariano, Adriano Pinto. . BIORESOURCE TECHNOLOGY 2020, 314, 123712-
---
Enabling butanol production from crude sugarcane bagasse hemicellulose hydrolysate by batch-feeding it into molasses fermentation. CHACÓN, SURANNY JIMÉNEZ. MATIAS, GABRIELA. VIEIRA, CARLA FERREIRA DOS SANTOS. Ezeji, Thaddeus Chukwuemeka. Maciel Filho, Rubens. Mariano, Adriano Pinto. . INDUSTRIAL CROPS AND PRODUCTS 2020, 155, 112837-
---
Global View of Biofuel Butanol and Economics of Its Production by Fermentation from Sweet Sorghum Bagasse, Food Waste, and Yellow Top Presscake: Application of Novel Technologies. QURESHI, N.. KLASSON, K. T.. DIEN, B. S.. SINGH, V.. LIN, X.. LIU, S.. SAHA, B. C.. Mariano, A. P.. POLAINA, J.. EZEJI, T. C.. FRIEDL, A.. MADDOX, I. S.. . Fermentation 2020, 6, 58-
---
Isopropanol-butanol-ethanol (IBE) production in repeated-batch cultivation of Clostridium beijerinckii DSM 6423 immobilized on sugarcane bagasse. FERREIRA DOS SANTOS VIEIRA, CARLA. MAUGERI FILHO, Francisco. Maciel Filho, Rubens. Pinto Mariano, Adriano. . FUEL 2020, 263, 116708-
---
Acetone-free biobutanol production: past and recent advances in the Isopropanol-Butanol-Ethanol (IBE) fermentation. DOS SANTOS VIEIRA, CARLA FERREIRA. Maugeri Filho, Francisco. Maciel Filho, Rubens. Pinto Mariano, Adriano. . BIORESOURCE TECHNOLOGY 2019, ., 121425-
---
Towards enhanced n-butanol production from sugarcane bagasse hemicellulosic hydrolysate: Strain screening, and the effects of sugar concentration and butanol tolerance. ZETTY-ARENAS, ANA MARIA. ALVES, RAFAEL FERRAZ. PORTELA, CARLA ANDREIA FREIXO. Mariano, Adriano Pinto. BASSO, THIAGO OLITTA. TOVAR, LAURA PLAZAS. Maciel Filho, Rubens. FREITAS, SINDELIA. . BIOMASS & BIOENERGY 2019, 126, 190-198
---
Analysis of Heat Cascade Through Process Components to Reduce the Energy Consumption in Industrial Systems. BONHIVERS, JEAN-CHRISTOPHE. MOUSSAVI, ALIREZA. HACKL, ROMAN. MARIANO, ADRIANO. REDDICK, JAMES CHRISTOPHER. SORIN, MIKHAIL. STUART, PAUL R.. . Process Integration and Optimization for Sustainability 2018
---
Economic potential of 2-methyltetrahydrofuran (MTHF) and ethyl levulinate (EL) produced from hemicelluloses-derived furfural. LEAL SILVA, JEAN FELIPE. Mariano, Adriano Pinto. Maciel Filho, Rubens. . BIOMASS & BIOENERGY 2018, 119, 492-502
---
Jet fuel production in eucalyptus pulp mills: economics and carbon footprint of ethanol vs. butanol pathway. BRAZ, DANILO SILVA. Mariano, Adriano Pinto. . BIORESOURCE TECHNOLOGY 2018
---
Prediction of overall glucose yield in hydrolysis of pretreated sugarcane bagasse using a single artificial neural network: good insight for process development. Plazas Tovar, Laura. CCOPA RIVERA, ELMER. MARIANO, A. P.;Mariano, A. P.;Mariano, Adriano Pinto;MARIANO, A.P.;Mariano, Adriano P.;Pinto Mariano, Adriano;MARIANO, ADRIANO;MARIANO, A. P. MACIEL, Maria Regina Wolf. MACIEL FILHO, Rubens. . JOURNAL OF CHEMICAL TECHNOLOGY AND BIOTECHNOLOGY 2018, 93, 1031-1043
---
Resolving mismatches in the flexible production of ethanol and butanol from eucalyptus wood with vacuum fermentation. DE CASTRO ASSUMPÇÃO, DANIEL. RIVERA, ELMER ALBERTO CCOPA. TOVAR, LAURA PLAZAS. Ezeji, Thaddeus Chukwuemeka. Filho, Rubens Maciel. Mariano, Adriano Pinto. . BIOPROCESS AND BIOSYSTEMS ENGINEERING 2018
---
Making levulinic acid and ethyl levulinate economically viable: a worldwide techno-economic and environmental assessment of possible routes. LEAL SILVA, JEAN FELIPE. GREKIN, REBECCA. Mariano, Adriano Pinto. Maciel Filho, Rubens. . Energy Technology 2017, 1, 1-
---
Process design and economics of a flexible ethanol-butanol plant annexed to a eucalyptus kraft pulp mill. PEREIRA, GUILHERME C.Q.. BRAZ, DANILO S.. HAMAGUCHI, MARCELO. Ezeji, Thaddeus C.. Maciel Filho, Rubens. Mariano, Adriano P.. . BIORESOURCE TECHNOLOGY 2017, 250, 345-354
---
Projetos em andamento:
| Titulo | Linha | Área |
| --- | --- | --- |
| ROTAS PARA PRODUÇÃO DE PNEUS A PARTIR DA CANA-DE-AÇÚCAR: CONVERSÃO EFICIENTE DE AÇÚCARES EM PRECURSORES DE 1,3-BUTADIENO E AVALIAÇÃO TÉCNICO-ECONÔMICA AMBIENTAL | SÍNTESE, ANÁLISE E OTIMIZAÇÃO DE PROCESSOS | ENGENHARIA QUÍMICA |
| PRODUÇÃO DE N-BUTANOL A PARTIR DA FERMENTAÇÃO DE HIDROLISADO HEMICELULÓSICO DO BAGAÇO DA CANA-DE-AÇÚCAR COM IMOBILIZAÇÃO CELULAR | SÍNTESE, ANÁLISE E OTIMIZAÇÃO DE PROCESSOS | ENGENHARIA QUÍMICA |
| LABORATÓRIO DE BIOCOMBUSTÍVEIS AVANÇADOS DE SEGUNDA GERAÇÃO | SÍNTESE, ANÁLISE E OTIMIZAÇÃO DE PROCESSOS | ENGENHARIA QUÍMICA |
| PRODUÇÃO DE PNEUS A PARTIR DE MICROALGAS: AVALIAÇÃO TÉCNICO-ECONÔMICA AMBIENTAL DA CONVERSÃO DA MICROALGA BOTRYOCOCCUS BRAUNII EM 1,3- BUTADIENO | SÍNTESE, ANÁLISE E OTIMIZAÇÃO DE PROCESSOS | ENGENHARIA QUÍMICA |
| O PAPEL DO GÁS NATURAL NA COMPLEMENTAÇÃO DE FONTES RENOVÁVEIS NO BRASIL DURANTE A TRANSIÇÃO PARA UM SISTEMA ENERGÉTICO COM ZERO CARBONO: AVALIAÇÃO TECNO-ECONÔMICO-AMBIENTAL | CIÊNCIA E ENGENHARIA DE BIOPROCESSOS E BIORECURSOS | ENGENHARIA QUÍMICA |
| M/D/PD | Orientações concluídas: |
| --- | --- |
| M | Daniel de Castro Assumpção |
| M | Danilo Silva Braz |
| M | Ercília Regina Silva Dantas |
| M | Guilherme Caldeira Quintino Pereira |
| M | Larissa Braga Dornelles |
| M/D/PD | Orientações em andamento: |
| --- | --- |
| D | Alexander Luiz Fernando |
| D | Carla Ferreira dos Santos Vieira |
| M | Elisa Godoy Heil Costa |
| D | Ercília Regina Silva Dantas |
| M | Fernanda Palmeira Beatriz |
| M | Igor Lucas Rodrigues Dias |
| M | Melina Gesteira Souza |
| D | Suranny Jiménez Chacón |
| M | Thalita Cardoso Neves |